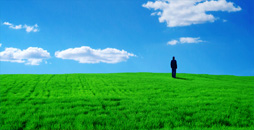 With Memorial Day just behind us, and a glorious summer in full swing, I'm reminded that we're approaching the half-way point in the year. School's almost out. We'll be watching parades and fireworks before we know it, and that gigantic parrot kite we bought Avi at CostCo needs its maiden voyage.
It's the perfect time to celebrate what we've accomplished so far this year, and take stock of what's yet to be done. To share gratitude and appreciation with our teams and colleagues, and begin gearing up for a strong second half of the year.
This time of year also means strategic planning is beginning again for many of us (didn't we just evolve our strategic plans?). How will you continue to improve your planning process this year? What other great minds can you engage to help you? How might some outside perspective be of value?
What are you grateful for, which you will share with your team, and what one or two steps will you take to make this year's planning process even more effective?
- David Grossman
___