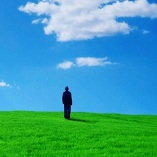 This month, The Grossman Group and LCWA Research Group released the findings of our own research on the state of email in the workplace. They're detailed in our free research report, "Enough Already! Stop Bad Email." We also created an infographic on "Defrosting the Frozen Middle", as we found middle managers are most affected by email overload—spending a whopping 2.5 work weeks a year on email that is irrelevant to their jobs! Also you'll find a diagnostic that spits out an exact number on the dollars being wasted on superfluous email in your workplace. We're pretty excited about all of it.
Of course, in order for us to tell you about all of this, I'm emailing you. No, the irony is not lost on us. Here I am, adding to the emails in your inbox. But I sincerely hope that you are only signed up for—and opening—this email if it has value to you. I can assure you that we work hard to create content every month that is practical and helpful. My hope is that there's at least one thing (if not more) in eThoughtstarters every month that speaks to you.
So what's the lesson in this? I can't help but believe we would all be so much happier—and so much less overwhelmed—if we were all only sending and reading emails of value. Sure, we don't all have control over the emails we have to read, but we do all have control over the emails we send. And maybe, just maybe, with all of us leading the way, we can move toward a world where every workplace email is a worthwhile one.
So next time you're ready to hit "send", ask yourself: Does this email have a clear purpose? Does it have value? Am I advancing the conversation?
--David Grossman