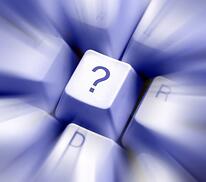 The best leadership platform brings out and leverages your personal strengths, style, and aspirations through authentic communication about who you are and your business priorities.
Employees want a leader who's real and is aware of (and honest about) his or her strengths and weaknesses. They don't want a leader who's like a Hollywood movie set—well-packaged on the outside with nothing behind it. Inspiring employees and engaging them is about meeting their strategic communication needs.
Here are the most common questions employees have for their leaders, which should form the basis of a leader's platform of core messages and actions.
The Top Thirteen Questions for Leaders
How did you get to where you are?
How do you want people to know you? What makes you tick?
What are your expectations of employees?
What should they expect of you?
On what do you want to put a stake in the ground?
What's your vision? Why should various audiences believe in you and the vision?
Who are we and what do we do?
What are our business goals? Business strategies?
What initiatives will drive the business today? In the future?
What are the new behaviors you expect employees to perform successfully to achieve your results? How will we get the results needed?
What does success look like?
How will we measure success?
What needs to change to make this happen?
If you haven't developed and articulated your answers to the Top Thirteen, there's no better time than the present to start. The answers should form the basis for what you talk about regularly, and how you talk about what's important to achieve your business goals.
What's getting in the way of the creation of your leadership platform?
___