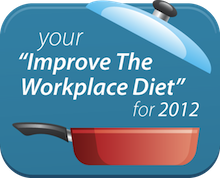 When it comes to leading a team of employees, as leaders our role isn't just to lift up those employees who need that extra bit of motivation – it's also to recognize those who are exhibiting your desired behaviors.
At a two-way communication training I was conducting once, a leader asked whether she needed to reward and recognize someone on her team for "just doing his job."
My answer: Absolutely. Jobs don't inspire and motivate people; leaders do.
It's a story I like to tell because it encapsulates a trap that leaders can easily fall into – questioning the logic of praising someone for doing what's expected of them.
A vital part of being a leader is reinforcing the specific behaviors you want to continue to see. The best way to do that is to acknowledge and reward them.
Hear a great idea? Recognize it.
See someone exhibiting one of your core values? Recognize them.
Did an employee share a news item that you appreciated? Let them know.
Someone identified and raised a potential problem? Thank them.
Here are a few powerful ways to motivate your team and reinforce the behaviors you need to succeed:
Give an employee credit for their input when you use their suggestion – help them know you're paying attention, that they add value and that you appreciate their ideas
Always, always, say thank you for a job well done – it might seem simple, but it's meaningful to employees, it affirms that they're meeting your expectations and it's too often forgotten
Share the behavior they exhibited with a larger group – being specific about what you appreciated will set the stage for an appreciative culture and encourage others to adopt similar behaviors
How do you show recognition for a job well done?
____