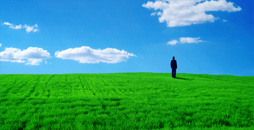 With the holiday season upon us, I know being able to disconnect from the office while on vacation is top of mind for many of us.
So as you're thinking about how you're going to make it totally clear in your out of office message that you're not going to be checking email, consider a line from an out of office message I received last week:
It starts with the typical, "I'm out of the office from this date to that date…" and concludes with: I will not check my e-mail AT ALL.
What a fantastic idea to truly disconnect … and make it completely clear to those who are looking to get in touch that you're unreachable. One tweak to the message might be to include a contact who's available to help in case of an urgent matter.
So let's join forces this holiday and pledge not to check email…AT ALL.
How are you planning so you can take the upcoming vacation days you deserve?
------
Want tips on how to tame the email monster? Download our free ebook today!