The Grossman Group Captures Runner-up Prize as PRWeek's 2011 Boutique PR Agency of the Year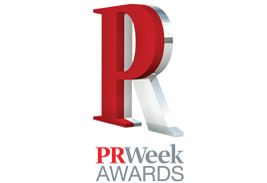 PRWeek recognizes the firm as one of nation's leading boutique internal communications agencies
CHICAGO, IL (March 14, 2011) — The Grossman Group, a leading internal communications and leadership communications consultancy, has won the runner-up award as PRWeek's 2011 Boutique PR Agency of the Year. This is the third time in 10 years that the agency has been honored by PRWeek, previously capturing the prestigious award in 2003 and 2007.
The Grossman Group was recognized by PRWeek for adding more than a dozen Fortune 500 organizations to its client roster during a tough economy. Judges were also impressed by The Grossman Group's "suite of innovative tools," praising the organization for "its ability to ensure alignment" for their clients around "key strategies and initiatives."
"We're humbled and honored to have been named runner-up for PRWeek's Boutique PR Agency of the Year award," said David Grossman, ABC, APR, Fellow PRSA, founder and CEO of The Grossman Group. "It's gratifying to be recognized for our unique and creative approach to helping our clients solve their everyday and toughest business challenges."
This year's winners were announced on March 10 in New York City at the PRWeek Awards dinner.
About The Grossman Group
Led by David Grossman, founder and CEO, The Grossman Group team of experienced thoughtpartners™ helps unleash the power of strategic internal communications to drive business results for its clients' defining moments - every day, every time. A certified diversity supplier, The Grossman Group works closely with Fortune 500 companies and other large organizations to solve their everyday and toughest challenges.
For more information on how The Grossman Group's proven approach to strategic internal communications can add value in your organization, please call Kate Peters at (312) 850-8203 or write to kpeters@yourthoughtpartner.com. Please visit www.yourthoughtpartner.com for more information.