June 29, 2020
11 Best Practices for Successful Video Conferences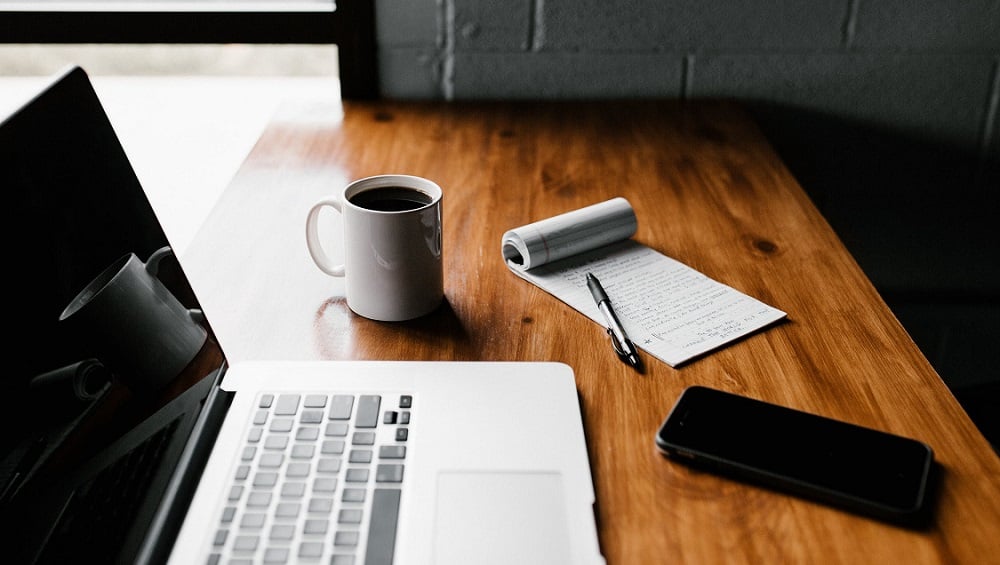 While companies have come a long way in just a few weeks with video meetings, we all have much to learn about how to make video conferences more engaging and productive – and far less taxing for employees.
To help you on that path, we've compiled a quick list of the 11 most important tips and tricks to keep top of mind, compiled from our recent experience with clients and our decades conducting meetings of all types for leaders and teams.
11 Best Practices for Successful Video Conferences
1. Recognize that virtual meetings are indeed different than face-to-face encounters and require a different approach.
Video conference attendees don't have the luxury of establishing connections through casual conversations before the meeting and can't pick up easily on verbal queues and body language during the discussion. In general, it's also much harder to share a point of view or know when to interrupt a presenter for clarification. All these challenges need to be factored into the overall approach to a video meeting.
2. Plan ahead with important support materials.
Video conferences often require more advance planning to be successful. This means setting the agenda ahead of time and communicating it to all participants. You may also consider providing background materials, such as pre-reads, charts or graphs. Finally, make sure to send log-in information (access codes, URLs, and call-in numbers) well in advance, preferably through a calendar invitation.
3. Provide a dial-in option for employees who aren't able to access their laptops.
While it is preferable to have everyone using the same format for any meeting, having a phone back up is important for folks who have last-minute conflicts or other concerns.
4. Be prompt.
Presenters should arrive for the meeting at least five to 10 minutes ahead of the actual start time to test the technology and ensure everything is ready to go.

5. Assign a facilitator.
All virtual meetings need a designated facilitator to keep the meeting running smoothly. This can be the main presenter or someone else who is working closely with the leader. The facilitator can provide key materials and look out for questions via chat functions or other technical queues from the meeting platform. The facilitator can also address any technical issues that may come up for participants during the meeting.
6. Set clear objectives for the meeting.
While this is always a best practice for any meeting, it is especially important for virtual meetings as attendees can't be on site to view written agendas and don't have time to ask clarifying questions beforehand about the goals for meeting.
7. Consider an icebreaker.
For smaller groups, invite employees to share some introductions before launching into the business of the meeting. This gets everyone engaged from the start and sends a signal that everyone on the call is a vital part of the discussion.
8. Stick to firm timeframes and don't overload participants with too many objectives.
No one enjoys sitting through long meetings, but paying attention virtually is even more challenging. Set a clear start and end time for the video meeting and hold to it. Also work to limit the number of issues or concerns you plan to discuss to keep everyone focused and on task.
9. Provide multiple opportunities for engagement and questions.
Attendees on video may be tempted to fall into listen-only mode or simply turn on the mute function for the entire meeting. More reserved or quiet employees find it too taxing to raise their voice or might not be as comfortable offering an opinion. To avoid this dynamic, presenters can ask questions of specific employees or offer multiple opportunities for all employees to raise points or questions via the chat function.
10. Invite specific employees to contribute to portions of the meeting ahead of time.
Having other team members facilitate certain portions of the meeting automatically builds in opportunities for fresh points of view and greater full-team engagement.
11. Don't shy away from tackling tough or controversial issues.
While it can be tempting to curtail uncomfortable discussions until everyone can be together in person, that's not always feasible, especially during a pandemic. Leaders can help set the tone by sharing that they value input on the critical issues of the day and inviting specific team members to share their insights. While it may take some employees more time to warm up, seeing that the leader clearly values the discussions goes a long way.
Try This Today: Practice Advice from Organizational Psychologists
In addition to the tips we've just shared, I wanted to add one other great new idea I heard on a podcast with organizational psychologist Adam Grant and one of his guests, Jane Dutton, a professor of business administration and psychology at the University of Michigan. Dutton offered helpful advice for ensuring video attendees feel more connected at the start of video conference calls.
"People are pretty tired of the same old 'How are you doing?' question — you know, that kind of earnest first question, especially if you're in a Zoom meeting like a team meeting," Dutton told Grant. "Let me give you an example of something I did instead," Dutton said. "When people tuned into my teaching session, this was the first time I had seen them (since the pandemic began). There were 70 people on the Zoom call, and I asked them to write in the chat one word about what they were feeling right now. Then I had one minute of silence, in which I invited people to read through what others said. It was a way that we could be present to each other right from the beginning. First moments matter anytime we come together."
Better Video Conferences Are Critical for Businesses Today
As has become increasingly clear over the past several weeks, videoconferencing is here to stay as a more prominent form of communication for leaders and teams. Of course, there will still always be a vital need to meet face-to-face, and many of us are hoping to begin doing more of that very soon, whenever it's safe to do so.
Yet even after the pandemic subsides, getting better at communicating through video is a skill all leaders need to focus on to keep their teams engaged and personally connected to the business.
What would you add to this list as some of the best ways for making video conferencing more effective and engaging for employees today?
—David Grossman
---
For the latest strategies on how to best leverage communication channels, click below to download our newly updated Communications Channel Guide eBook.