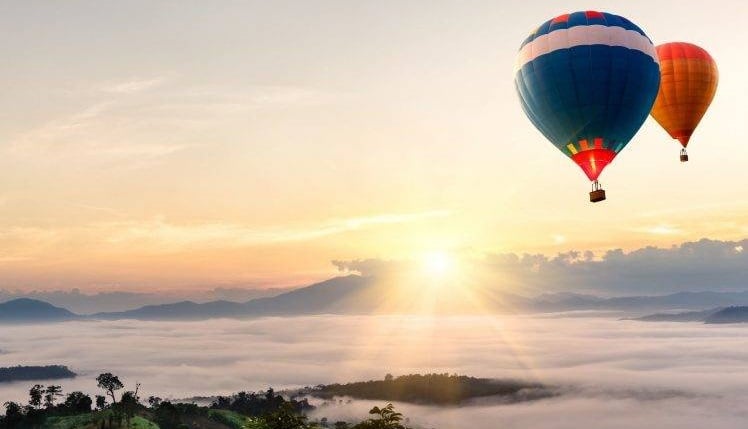 When employees are engaged and inspired, they can move mountains—driving productivity, business growth, and the success of your organization as a whole.
Effective leaders understand that it's their job to connect with employees and fulfill their need to feel inspired and valued at work. They also understand that the only way to get things done and move a business forward is through their greatest asset—employees.
We've put together a list of 15 leadership quotes to help inspire you to engage and motivate your employees every day:
"Great leaders motivate and inspire people with why they're doing it. That's purpose. And that's the key to achieving something truly transformational."



– Marillyn Hewson, chairwoman, president and CEO of Lockheed Martin





"Leadership is not just about giving energy…it's unleashing other people's energy."





– Paul Polman, former CEO of Unilever




"A leader's job is not to put greatness into people, but rather to recognize that it already exists, and to create an environment where that greatness can emerge and grow."



– Brad Smith, former CEO of Intuit




"Remember the difference between a boss and a leader: a boss says go, a leader says let's go!"



– E. M. Kelly, lieutenant of the U.S. Army




"True leaders understand that leadership is not about them but about those they serve. It is not about themselves but about lifting others up."



– Sheri L. Dew, CEO of Deseret Book Company, author and publisher




"A leader leads by example, not force."



– Sun Tzu, general, writer and philosopher in ancient China




"Become the kind of leader that people would follow voluntarily; even if you had no title or position."



– Brian Tracy, CEO and chairman of Brian Tracy International, speaker and author




"Leadership is not about your ambition. It is about bringing out the ambition of your team."



– Cheryl A. Bachelder, former CEO of Popeyes Louisiana Kitchen, speaker and author




"Someone is sitting in the shade today because someone planted a tree a long time ago."



– Warren Buffet, CEO and chairman of Berkshire Hathaway and investor




"Leadership is the bridge of integrity that connects goals, desires, and actions."



– Steve Maraboli, speaker, author and behavioral scientist




"Authentic leadership is about leading from the core of who we are to inspire each of us to our best contribution toward a shared mission."



– Henna Inam, CEO of Transformational Leadership, speaker, coach and author




"People I work with are open to leadership that has a vision, but this vision has to be communicated clearly and persuasively, and always, always with passion."



– Anita Roddick, founder of The Body Shop, human rights activist and environmental campaigner




"Leadership is not a solo sport; if you lead alone, you are not leading."



– D.A. Blankenship, author




"If your actions inspire others to dream more, learn more, do more, and become more, you are a leader."



– John Quincy Adams, sixth president of the United States




"As a leader, it's a major responsibility on your shoulders to practice the behavior you want others to follow."



– Himanshu Bhatia, founder and CEO of Rose International
What one thing is most inspiring you to motivate your employees?
—David Grossman
---
Click below to get an easy-to-download poster to hang in your office. Then pick one quote a week and use it as inspiration as you continue to advance your leadership skills in the year ahead—download today!