November 2, 2020
13 Leadership Quotes to Inspire You and Your Employees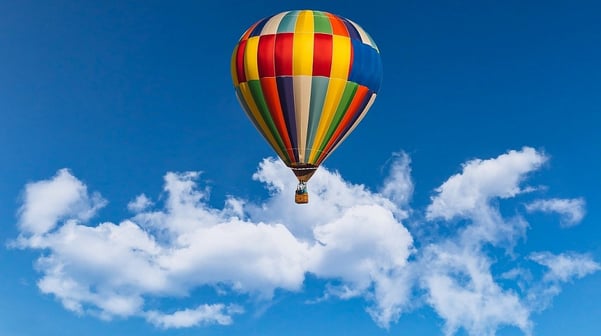 When employees are engaged and inspired, they can move mountains—driving productivity, business growth, and the success of your organization as a whole.
Effective leaders understand that it's their job to connect with employees and fulfill their need to feel inspired and valued at work. They also understand that the only way to get things done and move a business forward is through their greatest asset—employees.
We've put together a list of 13 leadership quotes to help inspire you to engage and motivate your employees every day:
"Great leaders motivate and inspire people with why they're doing it. That's purpose. And that's the key to achieving something truly transformational."

– Marillyn Hewson


"I never lose. I either win or learn."

– Nelson Mandela


"If you want to improve the organization, you have to improve yourself and the organization gets pulled up with you."

– Indra Nooyi


"A genuine leader is not a searcher for consensus but a molder of consensus."

– Martin Luther King Jr.


"Nothing will work unless you do."

– Maya Angelou


"A leader leads by example, not force."

– Sun Tzu


"I suppose leadership at one time meant muscles; but today it means getting along with people."

– Mahatma Gandhi


"Someone is sitting in the shade today because someone planted a tree a long time ago."

– Warren Buffett


"Some people want it to happen, some wish it would happen, others make it happen."

– Michael Jordan


"Authentic leadership is about leading from the core of who we are to inspire each of us to our best contribution toward a shared mission."

– Henna Inam


"People I work with are open to leadership that has a vision, but this vision has to be communicated clearly and persuasively, and always, always with passion."

– Anita Roddick


"You gain strength, courage and confidence by every experience in which you really stop to look fear in the face. You must do the thing you think you cannot do."

– Eleanor Roosevelt


"Ninety percent of leadership is the ability to communicate something people want."

– Dianne Feinstein

What most inspires you to motivate your employees?
—David Grossman
---
To help you lead and communicate with employees during COVID-19, we've developed a resource page of tips and strategies that we're updating regularly. Click below to check it out.