April 29, 2020
5 Strategies to Lead Employees Through the COVID-19 Pandemic and Get Results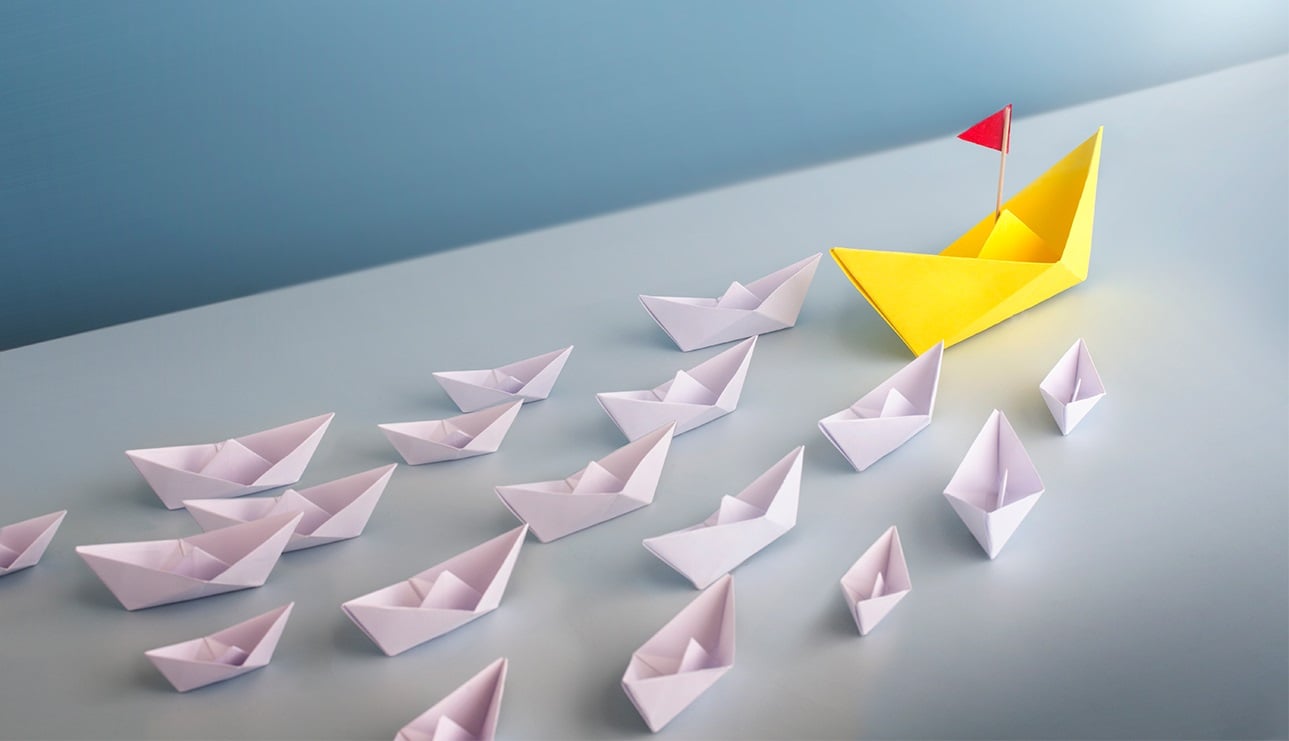 I've always been an information junkie – hearing other people's perspectives feeds my soul and helps me feel more in control. This pandemic has made me even more hungry to hear and learn from others.
From my conversations with many leaders these past weeks, I'm not alone in feeling this way. We want to know how this story is going to end (or even the new few chapters) and those credible sources get our attention.
While we don't have the crystal ball, here are five things to think about (if you're not already) to help lead employees through the uncertainty that comes with COVID-19 and drive performance:
Keep talking strategy. A leader I work with recently asked, "When can I get back to talking about the strategy?" Now and always. Even in a pandemic, employees need line of sight to what's important. It helps them feel confident, work on what's most valuable, and know how they contribute. Keep the strategy top of mind for employees. If you've had to adjust your strategy, help them know what's changing and why and what the new expectations are.
Consider your next phase of business continuity plans.

A shift is happening as employees become more adjusted to the new normal. Routines are settling in and work seems to be shifting from "how will we make this work?" to "now what?". How are you helping advance employees' thinking about what's important, what you need them to, and how they can contribute to your organization's strategy and performance?

Make informed decisions about what to keep (or not). So much has changed in the last 6 weeks, including how leaders interact with their teams. I've been impressed with how open and committed leaders have been to increasing communication (Zoom, anyone?) and leading with heart. I'm proud to see those leading Communications and HR leading the way and helping leaders adopt these new ways literally overnight. My hope is that the good sustains well past this pandemic. Of course, things will regulate or return to the old ways, too. Watch out that these decisions are not made in an information vacuum or based on assumptions. Ask employees what's been working or not (and why), and what their preferences are if given a choice.
Litmus test your mission, vision and values.

An organization's mission, vision and values are put to the test during any crisis. You've been living through a crisis on steroids. Were your teams able to count on your mission, vision and values to guide decision-making? I've heard from some leaders that the last few weeks exposed gaps, particularly with culture and expected behaviors. While we may never see another pandemic quite like this in our lifetime, this experience is a prime time to reflect and refine your mission, vision and values so they are a "true north" for business, operations, culture and people decisions.

Come up for air.

It's understandable to have been heads-down these past weeks tackling one issue or new development after another. Take care of yourself. Show those on your team that it's okay to do so because they'll follow in your steps. Also, help your teams know that your focus is on both the immediate needs of the business

and

the longer-term, including the business context coming out of the pandemic. Help employees see that there's a plan in place to get through COVID-19 and that the organization is prepared to take on what's next.
What one point, if you were to focus on this week, would help you have an even greater impact with your team?
—David Grossman
---
Click below to download your free eBook—8 Ways to Lead with Heart in Times of Uncertainty and Change—and get 8 key strategies to help you lead and communicate with heart – and guts – to motivate and engage your employees, drive performance and get results.