July 29, 2019
6 Technology and Digital Trends for Communicators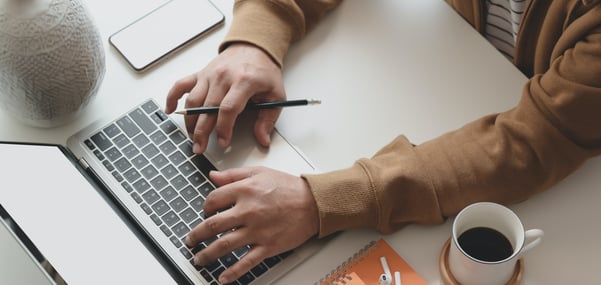 The impact of technology and social media is advancing by the day. Finding the best way to reach employees and customers through best-in-class technology clearly needs to be a priority for communication professionals.

Did you know?
4 billion+ internet users in the world

3 billion+ people have active social media accounts1
77% of Americans own smartphones2
Increasingly, social media alone is playing a critical role in corporate communications. Decision making that's influenced by social media has exploded, forever changing the dynamics of customer relationship management, marketing and communications.
Here are 6 of the latest trends in technology and digital that you can leverage in your role:
1. Everything is segmented and personalized
Corporate communications apps are being standardized to meet growing demands from employees. For example, Staffbase doesn't necessarily replace your intranet, but it is a platform that lets you create chronological timely communications to anybody that has access within a particular group/silo. This allows departments, individuals and communicators to all post to the same silo with information targeted specifically to that group.
2. Personalization is getting granular
Information that's shared is less about what department you're in, more about what you're doing in your job (a larger critical group is reached).
3. Measurement and tracking user behavior
Through more sophisticated systems, organizations can see even more data on what people visit and view. You can then more accurately target your communications based on those interests.
4. Using data from events or other touchpoints to see the longer-term impact of an initiative
For example, companies may set up an app for a corporate meeting and then track the types of presentations or projects that employees were most interested in.
Companies then use that data to help dictate what's communicated and offered over the next months or year.
5. Artificial intelligence and machine learning
Everyone right now is trying to figure out the best way to remove human effort, but not all of the initiatives are working, so here's an area that needs to be closely watched.
One potentially hot area of interest within artificial intelligence is "sentiment analysis," where you can audit and measure tone, language and other general implications of whatever is being said by the audience or users to understand without asking them in a survey what they want from a product or how they feel about something.
6. Re-thinking key purposes of the corporate Intranet site
Many clients are using enterprise social software well beyond the confines of Yammer, Jive or SharePoint. Instead, they are looking at things like Slack or other new products launched by Google, Microsoft and Facebook. This pushes the intranet into a more specific role—archiving and searching as a resource center, instead of just for collaborating and socializing.
Keeping up with the latest trends is a challenge for communicators, but one that will be part of their role for years to come.
What opportunity do you have to communicate better with employees by leveraging one or more of these technology trends?
—David Grossman
¹The Statistics Portal, "Global Digital Population as of April 2018"
²Pew Research Center, "Mobile Fact Sheet," 2018
---
Click below to download—22nd Century Communications: Strategies to Deliver Cutting-Edge Communication, Engage Employees and Strengthen Reputation—and get key insights into the top 10 principles some of the best organizations employ to ensure their communication strategy is a positive lever in building a stronger business.