November 15, 2021
7 Steps to Help Employees Adapt When Return to the Office Means a New Workplace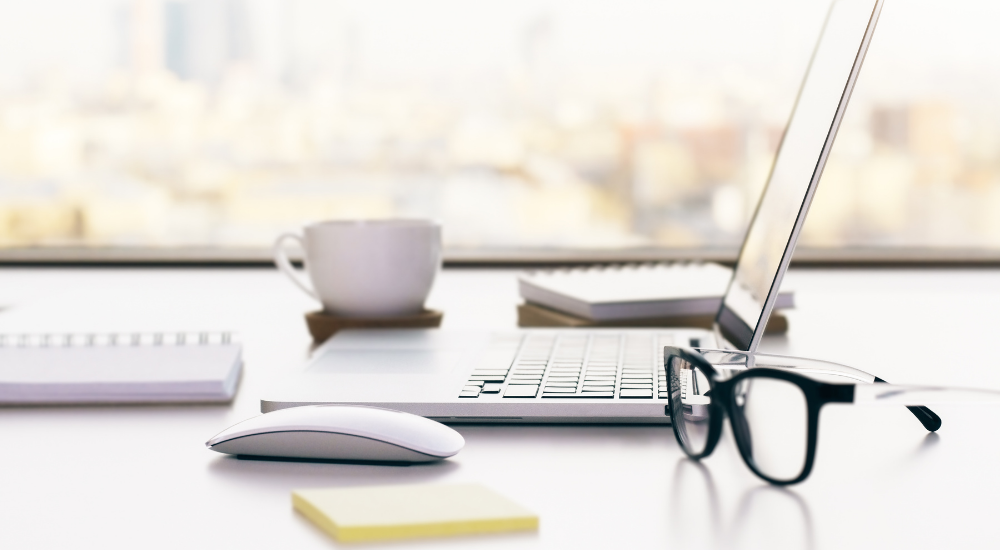 As organizations consider how best to navigate the post-COVID environment, many are rethinking their real estate needs and ways to offer employees ongoing flexibility for remote work.
Studies from KPMG, Steelcase and others found that more than half of global companies are reducing or redesigning office space to meet evolving employee and customer needs. Recent reports show record commercial office vacancies in downtown Chicago and midtown Manhattan, and Allstate Insurance recently announced plans to sell its 186-acre, 1.9-million-square-foot corporate headquarters in suburban Chicago.
When decisions are made on what's next with their workplaces, leaders and employees may find they are returning to a work situation different than what they left. It could include changes in schedules or work hours, expectations for team collaboration, different office configurations or the need to reserve a desk instead of having their own workspace. No matter what adjustments are being made, it's important to plan carefully to manage the details and change involved.
How to Help Your Organization Transition to a New Workplace
Here are seven critical steps to help navigate return to a workplace that isn't what it used to be:
Design your new model based on employee needs and input

Take time to understand employees' needs as well as those of the business, recognizing that they have evolved through the past 18 months. Ask your people what has worked best (and not so well) for their teams through the COVID-19 pandemic, what they miss about in-person work and what would be important to them going forward. Design your workplace plan to allow for some flexibility around what's most important to them. With the "Great Resignation" happening across industries, and many employees considering leaving their jobs for more accommodating options, this input can help them feel included and connected to your organization.
Involve senior leaders and ensure alignment in the decision



If everyone is expected to operate differently than before, leaders will need to set the example. Be sure senior executives are fully engaged in the decision-making process and ready to champion and model the new ways of working with their people. Discuss what the change would mean to them personally, as well as the function of their teams, so they understand the reality of what is changing. Specify how workplace policies and processes need to shift so leaders are clear on how the plan will be executed and what is expected of them and their teams going forward.

Engage functional leaders and confirm buy-in



Allow plenty of time to meet and collaborate with leaders across the organization to help them understand how specific workplace changes will affect functional areas and their teams. Be clear on the

reasons for the change

and include their senior leaders in the conversations to endorse the approach and set expectations for them. Anticipate questions and be ready with answers on the policies that are changing, where there is flexibility to adapt to team or individual needs, and what is non-negotiable.

Establish a change network and team support contacts



Identify a group of internal influencers who are willing to be early adopters of the change, train them in the new ways of working and engage them to help their peers in the new workplace. They can help identify additional needs and bring feedback on how the process is going so you can respond as needed.

Implement an engagement and internal communications plan



Ensure everyone in the organization has the key information in plenty of time to plan for and accommodate their work, family and personal needs. Document the workplace vision, policies and processes in a consumer-friendly format, equip leaders with key messages and offer customizable tools for teams to use in confirming and communicating their specific approaches to the change.

Check the pulse and adjust as needed



Keep asking for input, whether

through leaders

, change network, email submissions or pulse/employee surveys. Keep communication flowing to share input received and explain how the team and organization are responding.

Recognize progress and celebrate success



Accept that it can take time for teams to work through major changes and ensure encouragement and appreciation are part of the plan. Incorporate moments of appreciation or shout-outs in day-to-day team meetings, create a peer recognition plan tied to the workplace change, and showcase success stories in internal communications and employee meetings. All these are ways to help people feel connected and successful when going through an uncomfortable adjustment.
What will you do to help your organization transition to a new workplace?
—David Grossman
---
Helping employees adapt to new ways of working means you may need to lead a little differently, too. Heart First shows you how.