November 30, 2020
8 Reflections as We Head (Thank Goodness!) into 2021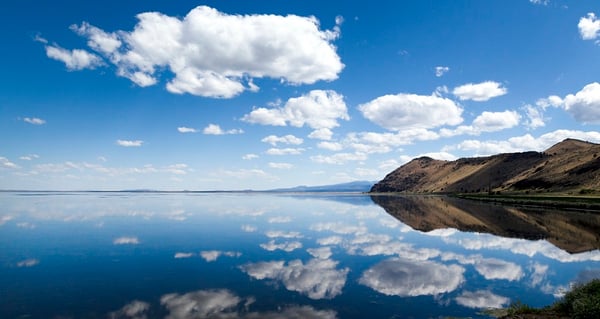 With Thanksgiving behind us, and the winter holidays ahead, I'm reminded that we're approaching 2021 – a year that couldn't come fast enough for many of us. We've come a long way in the past months, and leaders, communicators and employees have flexed, stepped up to the challenges, and have shown great strength as we settle into our "new better," as one of my colleagues says in her classically optimistic way.
In the coming weeks, many people will start to step away from work for a few days, or a week, and take much-needed time to recharge and spend time with family. In our house, that means family game nights, watching Anime with our girls, Avi and Noa, and baking our favorite holiday recipes. A side note – Grandma Elsie's Pumpkin Chiffon Pie isn't just for Thanksgiving anymore!
Gearing Up for the Year Ahead
Stepping away is easier when you take time to reflect, celebrate all that's been accomplished, and put plans in place for the New Year so you know you can hit the ground running when you come back.
As you think big picture about the year, here are some thoughtstarters to reflect on:
What are you most proud of that you've accomplished?

Where have you shown grit and perseverance?

What have you learned?

What have you lost, and miss?

Where was change a true and unexpected positive for you?

In what ways are you better off than when you started the year?

What work still needs to be done this year to finish strong?

What planning can you do for 2021 to set yourself up for success, given what you've learned?
Let us know how we can help you reflect and plan for 2021. There's a ton that still can be accomplished before some much-needed R&R.
Most important, who do you plan to share these reflections with? And how might your reflections turn into thanks and appreciation to those around you?
—David Grossman
---
Ensure your internal communications are fit for the future with help from the Reflect, Reimagine & Reboot Your Internal Communications Plan through the Pandemic eBook. Click image below to get your free copy.