June 17, 2020
8 Steps to Combat Video Conference Fatigue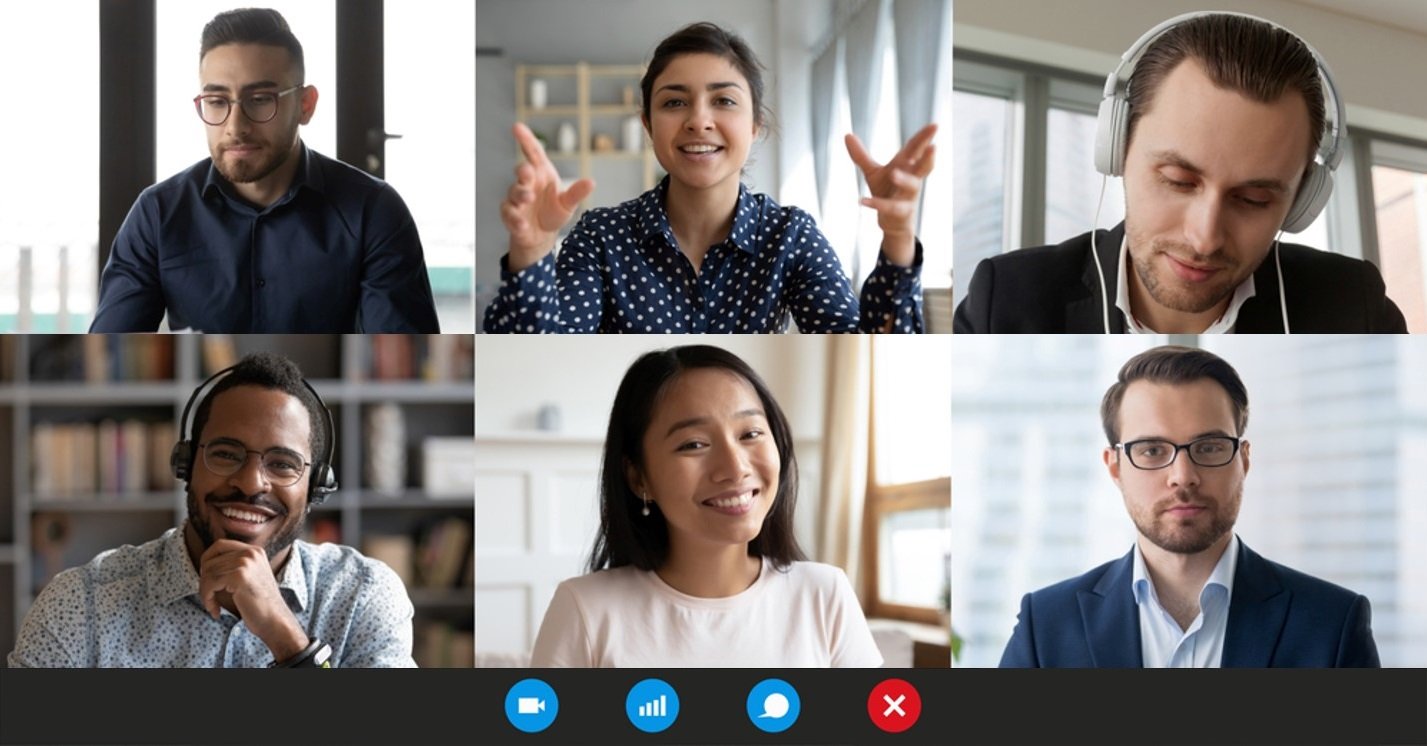 As many of us are spending our days in virtual meetings, we're realizing the energy drain from staring directly at our colleagues in two dimensions from just a few feet away. That typically wouldn't be the case in face-to-face meetings where you naturally and easily follow the conversation much like you were watching a sing-along. The conversation is a little like a bouncing ball where you naturally move your head and attention to keep up with the dialogue. There are breaks – both literally and figuratively – in the conversation, which allow for a little recharge of the batteries or at least a few moments to take a breath, reflect, and regroup.
What's more, with virtual meetings, you're processing cues and clues from multiple people at the same time. Not to mention the inability to move around. All this can lead to feeling overtaxed and/or literally overloaded.
8 Steps to Combat Video Conference Fatigue
So, what can you do to minimize video conference fatigue?
Ask yourself, do I really need a video conference for this conversation? Ensure using video is the right choice as compared to a phone conversation, or email chain.
Ensure you're in "speaker view." Make sure the person speaking is highlighted vs. seeing tiles of everyone in the meeting. That'll help a virtual meeting feel more like a real meeting.
Avoid multi-tasking. Focus on the conversation vs. trying to do other things as you're listening. That adds to the complexity and can be even more draining.
Take notes. Taking notes draws your attention away from the screen, and can be helpful to codify discussions. It also can be useful for a brief email summary of the meeting headlines and next steps – a best practice coming out of any meeting, and one of the most effective uses of email.
Build in breaks to your day. Schedule time to leave your chair – grab a drink, walk around, do a quick household chore.
Turn your camera off. Be okay with turning off your camera when you're primarily in listen-only mode, and/or when it's a large group meeting. That can be time to listen and recharge your batteries some.
Switch meetings to phone calls. If it's late in the day, and/or for meetings with someone you don't know, consider asking if a phone call can suffice. Everyone involved would probably appreciate the opportunity for a non-video meeting.
Finally, remind yourself that frequent video conferences are new. Trying anything new means learning how to get good at it. So, cut yourself some slack as you determine how to make video work best for you.
An Italian management professor said this on Twitter about video fatigue:
"It's easier being in each other's presence, or in each other's absence, than in the constant presence of each other's absence."
Meaning, it's easier to be with someone face-to-face, or not be in their presence at all, than to be with them virtually, and be aware of how distant you are. Said another way, it's a disconnected connection.
I get it – yet it's how many of us are working today, and like most times in life, the most effective leaders figure out how to "make it work" as best they can.
How might you adapt your habits to minimize video fatigue for this make-it-work moment?
—David Grossman
---
Click below to download your free copy of the eBook—12 Tips for Employers to Navigate the Future World of Work.

It's filled with strategies for motivating and engaging employees through a dramatically changing work environment and offers stories of companies successfully managing through COVID-19 and other business challenges.