March 24, 2010
You Can't NOT Celebrate the launch of You Can't NOT Communicate!
Well, we couldn't not anyhow...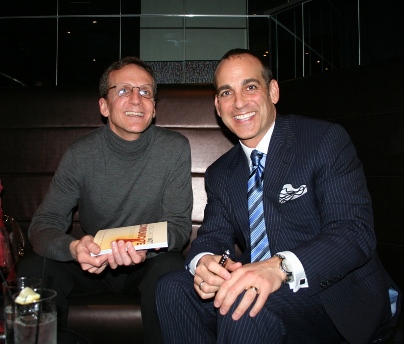 Last Thursday, we celebrated the launch of my new book, You Can't NOT Communicate: Proven Communication Solutions That Power the Fortune 100, at JBar here in Chicago. Everything you do and say communicates SOMETHING, and I thought there was no better way to celebrate a book I'm proud of, the great clients we've worked with over the last ten years, and an outstanding team of Grossman Group thoughtpartners than with a great party!
You Can't NOT Communicate is a chance for me to share all of the great solutions, strategies, and communications techniques that I've learned from a career working in internal communications, and that The Grossman Group has helped develop and implement during our 10 years working with Fortune 100 companies. (That's right; this year marks our tenth anniversary!) The book offers both veteran and developing leaders the best ways of understanding audiences; responding to employees' key questions; building trust; planning communication and choosing communication vehicles; guiding culture change; and using storytelling as a way to create brand engagement among employees. I wrote it as the definitive book on leadership communication, and your guide to becoming a leadercommunicator who creates game-changing results.
Yes, I highly recommend it (of course!), but lots of other experts and leaders do, too.
In good fun, we took the core lessons (or some variation on them) from the book for a test drive, with our own celebratory twist.
LESSON 1: Learn how communications affect the bottom line of business.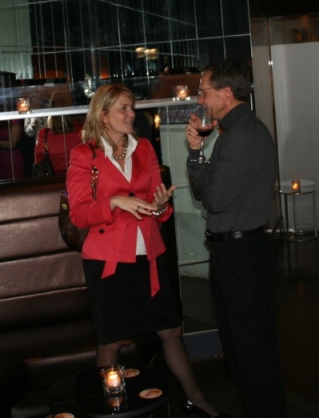 Kate Peters chatted up designer and Grossman Group friend Steve Starr about this very topic over a glass of wine. Now, if you know Kate, you know that she's the absolute best at what she does (Senior Vice President & Senior thoughtpartner™), but get her going about increasing your business's bottom line with a solid internal communications structure--and that's where the real magic happens!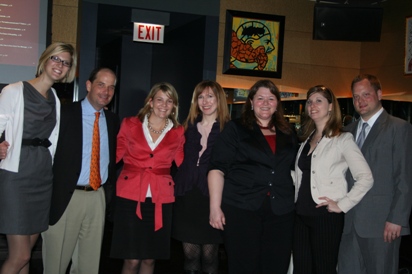 Our favorite type of corporate team building...
Grossman Group Team Members, from left to right: Kelly Hipchen, Matt Goebel, Kate Peters, Jean Erhardt, Jennifer Wimmer, Kristen Otterness and Chad Winters

LESSON 2: The eight key questions that all employees have. And how you can and should answer them to create a motivated and engaged workforce.
Namely:
#1
Q: Are drinks really free?
A: Why, yes they are!
#2
Q: When are they going to refill the mini mushroom-quiche plate?
A: There's a new plate right behind you!
#3
Q: Is there truffle in this cheese?
A: Of course. You could hardly call this a party without the truffle cheese!
#4
Q: What a great venue-how did you find it?
A: Friends. High places.
#5
Q: Will you sign my book?
A: I'd love to!
#6
Q: Can I take a copy for my boss?
A: Please do!
#7
Q: Wow, does The Grossman Group do this all the time?
A: Every day is a celebration at The Grossman Group!
#8
Q: Really? Are you hiring?!
A: We might just be!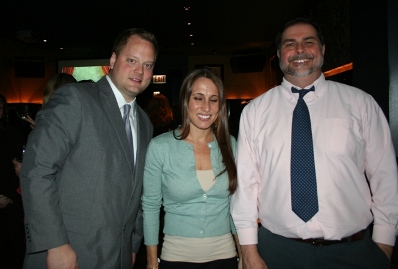 Speaking of engaged and motivated, Gretel from our marketing team is meditating on this very topic as we speak. In fact, she's so engaged with Chad Winters, Design thoughtpartner™ with The Grossman Group (left), and Rob Reinalda, Executive Editor with Ragan Communications (right), that she doesn't even notice her picture's being taken.

LESSON 3: Strategies for communicating anything that breaks through the noise to resonate with and influence employee behavior.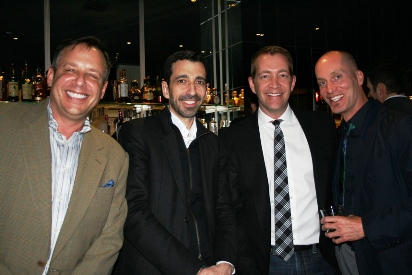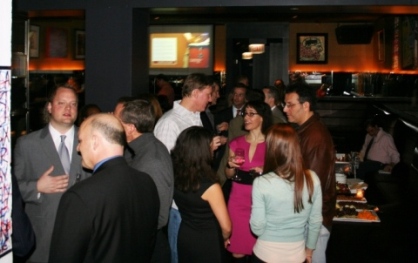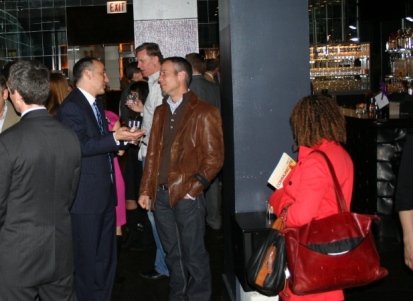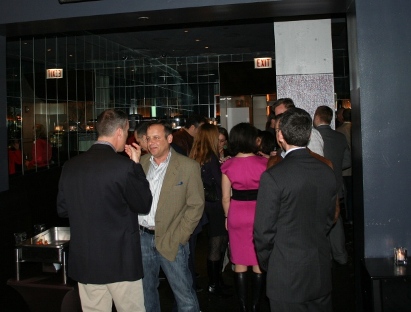 When it comes to a Grossman Group party, we know that breaking through the noise to resonate with and influence our peers' behavior requires good people (check!), good food (check!!), and good times had by all (check!!!).
If you think this looks like fun, well then, you'll really love my book--or at least I hope you will. For more details or to read some sample pages, click here.
- David Grossman