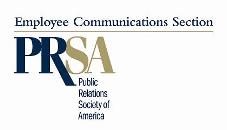 It seems so logical, but it's a message that many leaders have yet to absorb:
Everything you say and do communicates something. With that in mind, wouldn't you rather control the message than let others shape it for you?
The most successful leaders know that communication is the competency most critical to moving businesses forward, is the best defense in managing change and difficult situations, and is the driving force in engaging others. Since you are always communicating – you might as well be great at it.
In "You're Already Doing It: What to Do When You Can't NOT Communicate," I'll be addressing issues of most concern to leaders, including:
Why leaders have shifted into the communicator role.
Why leadership communication means business.
The three fundamental truisms every leader must understand.
Two myths leaders believe, and that every communicator must address head-on.
The most common traps leaders face.
The Great Eight communication basics; what great leaders do.
This workshop is a unique opportunity to learn winning strategies you can use every day and engage in thought-provoking discussion so you can differentiate yourself, elevate your leadership impact and accelerate business results.
I hope you'll join me!
Click on the link above, or
here
to learn more and sign up.

- David Grossman