June 4, 2010
Communication and Leadership Spell the Difference Between Good and Great: Upcoming Speaking and Events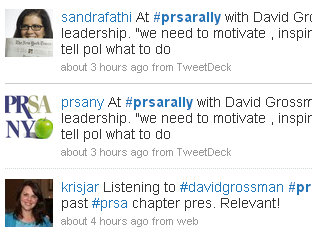 My summer is shaping up to be an internal communications whirlwind, full of speaking to business leaders, leading workshops at Fortune 100 companies, and meeting with other communications professionals to share best practices and frontline experiences. Though many of my engagements are only open to those within businesses and organizations, my upcoming IABC and PRSA appearances are open to chapter members and conference attendees.
This morning, I had a lot of fun speaking at the PRSA Leadership Rally in New York City, and I'll defer to the Twitterverse for some of the important points of my keynote (if you're interested in reading more, just search #prsarally):
Then on Monday, I'm off to Toronto for the IABC's annual World Conference. I'll be leading a conference session titled "The Communication Leader as Coach." In the workshop, leaders at every level learn applicable insights and practical, easy-to-use tools that they can use immediately to become leadercommunicators. I'm also presenting the top 10 standout strategies that are powering business results in Fortune 100 companies today.
On July 7, I'll be in Houston presenting to the local PRSA on "The 7 Must-Dos of High Performing Communications Departments."
And though I'm sure I'll have some updates to come for the summer months, my next scheduled event will be in Minneapolis on August 19, where I'll be speaking to their local chapter of the IABC.
If you're interested in attending any of these events, I hope you can make it—and please let me know, so that I can plan to meet you in person!
- David Grossman
_______________________________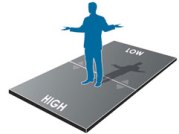 Free Assessment: Take our QuickAssess Diagnostic
Communications Professionals: How is your team performing?
QuickAssess is a fast and easy diagnostic to help you determine in what areas your team can improve
>>