June 17, 2010
Is Social Media Interfering With Employee Engagement?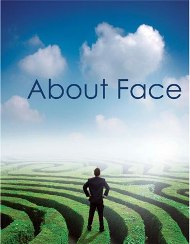 A little over a week ago, I met James Bennett, Melcrum's Head of Content, at the IABC World Congress. James and I got to talking about social media and I apparently piqued his interest when I told him my unofficial nickname: "The Anti Social Media Guy."
Those who follow me on twitter and even read this blog know that I use social media liberally. Not only that, I genuinely enjoy engaging in the conversations that emerge along the way.
James mentioned the same. But what he did even better was write an illuminating follow up piece on our conversation, in which he distinguishes the value of social media on the outside, and the importance of face-to-face communications on the inside.
Don't get me wrong; I'm not averse to social media on the inside, and my agency helps our clients assess whether technology makes sense as part of an overarching strategy and plan. That said, I am against anything that's not tied to business strategy, and am wholeheartedly against communicators writing blogs for their leaders. The result of this focus on social media (in some cases) is distraction from the need to improve face-to-face communication, which is often the road less traveled.
Following is a preview of that write-up, followed by a link to the complete post. Enjoy!
Rather interestingly, when I mention the fact we've both been tweeting in the last 24 hours using the hashtag #IABC, [David] tells me he likes to call himself the "Anti social media guy".
"I believe face-to-face communication is on life support and that so many companies are simply attracted to social media because it's new and shiny," he said as I lowered my iPhone, put my Flip camera back into my bag and shut down my MacBook. "Too many companies are using social media as an 'it' and not as an 'and'. It's not the be-all and end-all shiny solution we all think it is, it's an added extra that companies can use."
He believes the majority of the world's largest businesses are using social media with little thought as to how it can contribute to the organization's overall strategy and that its use is destroying the integrity of face-to-face conversations and replacing it with "hidden conversations". This is arguably true to some extent with many companies confused as to the role it should play inside the corporate framework. There are, however some successes. He cites IBM and Cisco Systems as two obvious examples...
Please visit the Melcrum Blog to read the complete article.
- David Grossman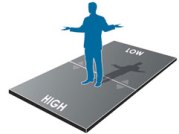 Free Assessment: Take our QuickAssess Diagnostic
Communications Professionals: How is your team performing?

QuickAssess is a fast and easy diagnostic to help you determine in what areas your team can improve >>