January 19, 2011
Millennials Are More Important Now Than Ever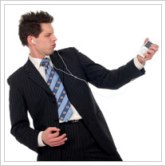 As the workplace continues to evolve, and the estimated 64 million baby boomers reach their retirement eligibility, Millennials are inevitably making up a greater portion of most organizations. When tapped properly, they can add a competitive advantage to any business, making them more important now than ever.
Here are four things you need to know about Millennials:
Millennials act as change agents in organizations. To capitalize, leaders must know that they aren't comfortable with the current workplace "status quo." Millennials don't expect to come to the same job for 40 years and do the same tasks every day. Unlike past generations, Millennials thrive in evolving environments. Consequently, Millennials generate change in organizations by continuously looking for ways to improve their work with a pioneering mindset.
Millennials are technologically sophisticated and are able to adapt quickly to new digital tools. Millennials are comfortable leveraging technology improvements in new ways. They also help streamline technological transitions to maximize business results as new systems develop. Having Millennials on your team will help your organization pilot these business technologies successfully.
Millennials are the most racially and ethnically diverse generation in business today. Growing up in a multi-cultural world has naturally prepared them for globalization. Their approach as part of a global workforce is to offer new ideas and perspectives. As businesses grow, Millennials will be both eager and well-suited to contribute because they have an understanding of a variety of cultures and are both comfortable with and inspired by diversity.
Millennials are excited by the idea of a challenge and flourish in an environment that pushes them to their highest potential. When coached properly with encouragement, Millennials will be there to help your business adapt to changes in ways you never thought possible. From challenges with technology, to global endeavors, Millennials will be on hand to further your business success.
Now that you know more about what makes a Millennial tick, it's easy to see why they're so important. Having team members who are flexible, with a strong sense of technology, will give your organization a smart business advantage for the future. Because diversity is key in a growing marketplace, having employees that support diversity will likely boost your business to the next level. Millennials love a challenge and will be there through these times of change to help your business succeed.
- David Grossman
_________________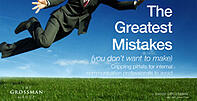 Download Our Newest Free eBook: The Greatest Mistakes (You Don't Want to Make)
In The Greatest Mistakes (You Don't Want to Make), communications experts share their knowledge for the ultimate resource of inspiring takeaways and actionable tips for effective leadership and communication for 2011...and years to come.