January 26, 2011
What's Your Internal Communications Elevator Speech?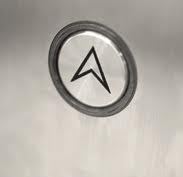 One of the things that bring me great joy every year is teaching in the Strategic Communication grad program in the School of Continuing Education at Columbia University in NYC. The students are smart, eager to learn, wonderfully diverse, and have my admiration for working full-time and going to grad school simultaneously.
One of my goals for the students is to find their "voice" when it comes to internal communications. The students start the semester with varying perspectives on what internal communication is, and leave with a more accurate and richer perspective. Their minds and hearts are opened to the great opportunity internal communication presents.
One of the assignments is to develop an elevator speech on internal communications. It's their take on how to talk about the power and potential of the discipline.
I thought you might appreciate their elevator speeches. Many thanks to my students for their willingness to let me share their thoughts. The elevator speeches are as diverse and creative as the students themselves, and all capture in one way or another the essence of what it means to move employees to action:
"Internal Communications is the art and science of engagement. It's the science of understanding how and why employees engage with companies. And it's the art of engaging people in ways that motivate and inspire action. The stronger the engagement, the better the business results."
"Internal communication is like religion. It's omnipresent, it gives people meaning beyond the day-to-day, and everyone interprets it a little differently. Like religion, it can be used to control, enlighten or guide. Using it will give you power. But using it wisely will give you results."
"It's the foundation of every great brand. It instills the mission and culture of the organization in all of its employees and ensures that they are tied to a common business goal."
"Did you know that employee engagement directly correlates with a company's financial health? Studies show that the majority of today's employees do not feel engaged at work. This detachment leads to low productivity. I know that this is a priority for you. It's proven that engaging employees through effective internal communications is the best way to motivate employees, drive business success and yield a high ROI."
"Internal communications are strategic communications that build and maintain engagement between members of an organization, so they can understand and achieve the organization's primary goals. How engaged are you?"
"I can help you take advantage of the secret of success that's common among the top financially performing companies: high quality internal communications will help you increase engagement, motivating your employees to do more and better work each day. It will help boost you into the ranks of those top performing companies."
"Internal communications is like the central nervous system of an organization, and internal stakeholders are like body parts and organs. When internal communication is handled well, it allows for a smooth transfer of information, with all stakeholders working toward a common goal. So basically, the overall health and success of an organization depends on sound internal communication."
"Internal communications refers to all communications within an organization. If done effectively, internal communications fosters employee engagement, which leads to positive business outcomes. Most people don't know this, but there are key questions that all employees have. If you answer these questions for them, it will increase the chance that they will go the extra mile for the organization. If you would like, I can share these internal communication strategies with you at a later time."
"Did you know that firms that communicate effectively to their employees are 4 times more likely to result in high levels of employee engagement? As a result, there is a greater sense of solidarity and better employee morale. It's all about having a common vision and making employees naturally want to work for you."
What's your elevator speech on the value of communication?
- David Grossman
_________________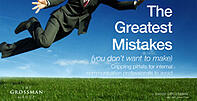 Download Our Newest Free eBook: The Greatest Mistakes (You Don't Want to Make)
In The Greatest Mistakes (You Don't Want to Make), communications experts share their knowledge for the ultimate resource of inspiring takeaways and actionable tips for effective leadership and communication for 2011...and years to come.