February 2, 2011
7 Internal Communications Predictions for 2011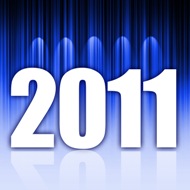 Now that the dust has settled after the usual harried post-holiday madness, I thought it would be a good time to talk about internal communications in the coming year. A number of our clients have asked recently about trends and thoughts to keep top-of-mind for 2011. While we don't have a crystal ball, we are seeing lots of cues and clues that lead us to some conclusions and trends to watch during the coming year.
Following are what we're seeing and our insights into those observations. Some of the thoughts below reflect strong movement and momentum many of us can take advantage of; others are small glimmers of light that reflect possibility, if we choose to seize the moment.
Here's our list of predictions for 2011:
We'll break through the time and language barrier.
Working in a global environment isn't new and it's not getting any easier. We've been conducting research with a number of leaders around the globe recently, and are reminded about what a barrier language and time zones truly are to communicating effectively with employees so they know what's important and feel connected.
Let's make 2011 the year we connect more readily, easily and consistently with employees who work in other areas of the world and respect their need to communicate in their native language. Translating information is a major trend that should never go out of style, but in some organizations the process can be a bit clunky – not to mention timely and expensive. Time zones and technology gaps are real challenges for leaders who see their teams only once a year and might even have team members without computers.
We've got technology on our side – let's use it to address some of these most basic needs and to connect and communicate when face-to-face and voice-to-voice communication isn't possible.
We'll welcome (finally) non-wired employees to the in-the-know category.
Multiple shifts across the day and night. Lines that never shut down. Limited staff meeting time. Union environments. Those are just some of the factors that have historically impacted the way leaders and communicators connect (or not) with employees on the manufacturing floor (or with those employees without connectivity).

But could 2011 be the year we finally figure out how to engage non-wired employees in meaningful ways? New technologies and cutting-edge forms of social media will certainly make it easier. But more importantly, organizations are finally "getting it" when it comes to ensuring these employees have the information they need to do their jobs well.
Leaders are hearing loud and clear – through manager feedback, direct assessments and other forms of measurement – that non-wired employees want to understand what's going on with the business and how they contribute. At the same time, we predict leaders will figure out how to hold those non-wired employees accountable as well, even from thousands of miles away.
Here's to a year when we can break through these barriers and find lasting solutions to reach – and really connect with – employees who we count on so much.
More individual leaders will seek opportunities to improve their communication skills.
We're already seeing a greater realization of the need to train leaders on communication skills in many of our clients, as well as of the need to hold leaders accountable for communicating more effectively. At the same time, where communication training isn't available or at the strategic level, we're seeing individual leaders seeking out coaching and training for themselves and their teams, knowing how critical the learned skill is to drive business results.
We'll begin pulse checks to gauge employee sentiment.
Since engagement is fluid – it's a gift that can readily be given and easily taken away – I predict we're going to see more companies with more regular polling of their staffs regarding engagement. The result will be a more accurate temperature check and sense of engagement, which will allow leaders and communicators to adapt their communication strategies more regularly.
Technology tantrums will lead to better use of the medium.
I sense we're going to see some backlash against the use and abuse of technology to support communication on the inside. Top of the list is email. E-nough already, I say, when it comes to poor use of the vehicle. When I mention my wish to stop reply-all when I speak to large audiences, I often get applause. How full can our inboxes get before we start to change our behaviors, and hold others accountable for their poor use of email? When will people realize how unreliable and inaccurate much of the information is on the internet?
My sense is 2011 will be more about getting smarter about how to use technology to get work done, and I hope more people will pick up the phone and share feedback with others when email was used inappropriately.
Putting the functional – and fun – into Communications functions.
The frenzy from the last two years has settled (a bit, at least) and communicators are coming up for air to survey the effects. We're seeing some communications departments that were completely decimated and are running on fumes and super-human powers. We see other departments with unexpected and unheard of leverage since leaders have realized how hard this "communication stuff" really is.
Either way, we see 2011 as the year when Communications leaders take a fresh look at how to move their departments a few big steps forward so they are – of all things – a high-functioning function. This is the year when Communications leaders are going to sync up their functions with the company's priorities, find new ways to add even more value, upgrade their structure and service offerings to elevate service and performance, work smarter, and offer their communications staff a rewarding career path – all the while setting the team up to take on the everyday and the most complex challenges in a sustainable way.
Adding value on the inside.
Businesses are far from out of the woods so most Communications functions still need to pinch dollars even as expectations of what's possible soar. In 2011, we're going to see more Communications leaders building their teams' competencies to add greater value without adding big bucks – all in the spirit of building centers of excellence, growing individual and team competencies and skills, and getting better results at great cost efficiencies.
So those are our predictions and thoughts. What do you think? And what are you seeing?
- David Grossman
_________________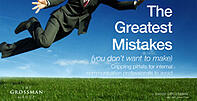 Download Our Newest Free eBook: The Greatest Mistakes (You Don't Want to Make)
In The Greatest Mistakes (You Don't Want to Make), communications experts share their knowledge for the ultimate resource of inspiring takeaways and actionable tips for effective leadership and communication for 2011...and years to come.