June 8, 2011
A Leader's Perspective: What We Learned From 60 Percent Communication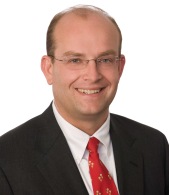 by Olivier Poirot
Olivier Poirot is the CEO of Accor North America, Motel 6 and Studio 6, and oversees ANA's operations in the U.S., Canada and Mexico. Accor North America's portfolio includes more than 1,100 Sofitel, Novotel, Studio 6, Motel 6 and Ibis properties throughout North America.
From 2007 to 2010, Poirot led the Motel 6/Studio 6 organization through a business transformation initiative that resulted in three points of market share increase for the Motel 6 brand. During his tenure, the network has grown by more than 150 locations, primarily through franchise development. Under Poirot's leadership, Motel 6 introduced the award-winning "Phoenix" prototype design that will take the brand through the next decade.
Poirot joined ANA as senior vice president in charge of finance for the Accor Business and Leisure division in 2001, before becoming CFO and subsequently assuming the CEO role in 2007. He began his career with Accor in 1992, serving as CFO of Accor U.K. Ltd. in the U.K. and Ireland.
The following is an excerpt from Olivier Poirot's Foreword to You Can't NOT Communicate 2.
David Grossman and his team have been invaluable to Accor and Motel 6 / Studio 6. By having him involved as we were closing a successful, yet stressful, chapter in our history, we were able to learn from our mistakes. By putting communication at the center of our next strategic chapter, we dramatically increased our chance of success. Our next step is all about improving quality and therefore customer perception, and taking advantage of our strong DNA to improve consistency across our 1,100-strong network of Motel 6 / Studio 6 properties.
To get there, we're shooting for a GREAT, consistent delivery.
Functional corporate projects were the foundation. Going forward, it's all about ensuring that everyone, down to the last hired housekeeper, understands that by bringing GREAT to work every day, he or she will help us reach our goals and make his or her environment a better place.
In other words, their commitment defines our success.
Communication Can Be Taught, and It Takes Work
All those great skills that David is helping build across our organization can be taught. Some leaders get that...some don't; all have to work at communication.
And all of our leaders know that we will be holding each other accountable to a higher level of commitment and communication. Building on the wisdom shared in his last volume, this newest book by David Grossman explains what it takes to communicate effectively to strengthen your organization to 100 percent.
From understanding the potential return on your communication investment, to connecting with the people whose commitment is essential to your success, you'll find practical and useful ideas you can put immediately to work. Some concepts may seem simple; others might seem like common sense. In our experience, knowing communication is important and doing it right are two different things.
This book will help you better understand and execute the important communication work-from messages to measurement and steps in between-that will help you consistently deliver on your business goals.
As our operational leaders have been practicing their communication skills, all have found that the key to drive results is to actively engage people. And, to achieve engagement of your employees, you can't not communicate.