July 6, 2011
How Communications Can Move the Needle on Employee Engagement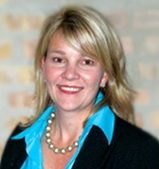 Most companies today measure employee engagement religiously. It's a valuable way to know where employees stand when it comes to their employee experience and satisfaction.
As great as engagement surveys are, all too often they can be a double-edged sword for the Communications team. In most organizations, the engagement survey is "the time" to listen to employees each year (or every other year), yet it only skims the surface (if at all) on employee perceptions about the communications system. So, while they provide lots of data, Communications teams usually don't have many facts to guide their communications plans and strategies.
If you find yourself nodding along, read on and hear how others have found the golden bridge:
Take turns: Rotate years between when employees take the engagement survey and the employee communications survey; one year for the engagement survey, next year for the employee communications survey, etc.
Census vs. sample: You don't need to survey every person; if your engagement survey is a census, plan for a sample for the employee communications research. It will save money, avoids survey fatigue, and you still get the same sound data that represents your entire employee population so you can generalize results.
Link engagement and communication when you measure: When conducting your communications survey, purposefully include key questions in your survey that are also in your engagement survey. Then you can determine through advanced statistics the communication drivers of engagement; in other words, what communications can do to positively impact engagement.
We used each of these strategies recently when one of our clients conducted a global employee communications assessment. The research revealed several communication strategies that would literally help increase employee engagement. In essence, the Communications team got their "silver bullet" (or as close as we ever get to having one!), which makes action planning all the easier for them. They also established a baseline and now can track progress year over year to see what a difference they're making when it comes to meeting employees' communication and engagement needs.
Talk about how communications can help move the needle for the business! Do you know if your communications are driving employee engagement? Finding out can be easier than ever.
Kate is President of The Grossman Group and leads the team of thoughtpartners™ to deliver innovative and strategic communication solutions for clients that address their everyday and defining business challenges. She works with leaders across a variety of functions and industries, including Accor (parent company of Motel 6/Studio 6), Heinz, Johnson Controls, LifeScan (a Johnson & Johnson Company), Lilly, Lockheed Martin, McDonald's, Microsoft, Rockwell Automation, and Unum.
Read her complete bio here.