September 21, 2011
Guest Blogger Chad Winters: Jumping Ship on Netflix…Because of a Communication Fail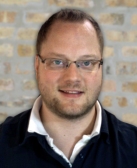 How many of you love when technology does what it's supposed to? When technology says: This is what will happen…and it actually does!
I know I do. And for years, the business model that made Netflix great was just that…a great business model—one that customers trusted and believed in. If you're unfamiliar, it worked like this: users like me would go online and order a movie we'd like to see, and in a matter of days a bright red envelope would magically appear on our doorstep with the movie of our choosing inside. And when we wanted to watch a certain TV program, it would play instantly on Netflix.com—for one low, all-inclusive price. What If everything in life could work so seamlessly?
Well, as life often does, it threw a curveball into my perfect, media-consumption package.
A while back I received notification that my current DVD and streaming media plan was "changing." The two services would no longer be consolidated…and worse yet, I was expected to pay nearly double for the same services I had enjoyed for years.
So what was the communication around this? There wasn't.
And for now, Netflix plans on keeping its DVD services separate from its streaming package, under its new name "Qwikster," despite the uproar and negative feedback from its customers (current and now former).
So, change is hard. But what made this change particularly hard to bear was the blatant absence of communication around why this change was happening (and why its effects would have such an impact on my wallet). While the cost increase was relatively minor, companies today need to realize we are living in a "new economic reality," and little things matter! Now more than ever, consumers are spending wisely and they continue to sculpt this new reality by voting on the products we use with their pocket books. The irony here for me is that my biggest issue with their decision wasn't the cost in dollars…it was the cost in trust.
Many of us know communication is one of the most powerful tools an organization can use (both internally and externally) to communicate the company's strategy. As the lead designer here at The Grossman Group, my specialty is in visual communication, but I still recognize the power of written messaging. In this case, the Netflix CEO and his leadership team had a golden opportunity to use communication to explain the nature of the change being implemented. They could have informed their customers on why this particular change was going to make their business model stronger, and in return, make the services they offer more effective for the consumer in the process. They had an opportunity to make us consumers feel this change was vital to the strength of their company and make us feel as though we were a part of an organization that appreciated our business…and not just black-and-white figures and profit models they could chart on a graph.
Unfortunately, Netflix decided not to use this essential tool to their advantage. And as a result, the great Netflix exodus began.
People took to their social media accounts and began a mass-movement of angry protests. Most included the threat of cancelation for not only the price-hike, but also the way in which the situation was handled. I don't know about you, but I like to feel that the services I use and the companies I support are in touch with their consumers on an emotional level. Any business can produce a winning product that sells…but it's those companies that show solidarity within the human condition that thrive. I know many find this mentality to be a bit naive…but I find it naive to believe you can make a strong impression on your consumers (and your audience) if you are not first open and honest with them up-front. In Netflix's case, they were able to make a strong, visceral connection…just not the one they intended.
Fast forward to today. Yahoo Finance is projecting that in addition to the customers lost in the initial months following the controversial change, Netflix is projected to loose another 600,000 customers in the month of September alone.1
Which brings me to an email I got this week—from Reed Hastings, co-founder and CEO of Netflix—to the subscribers of Netflix who have opted-out of one or more of their services since the changes took affect (including myself). I must admit, upon first read of the email, I was quite impressed. Rarely do we see senior leaders admit when they've made a mistake. It's even more rare for them to wear that mistake on their sleeve as Hastings was willing to do.
It begins:
"Dear Chad, I messed up. I owe you an explanation."
This first sentence immediately opened the door for me to take time out of my busy day and absorb the rest of the email. The letter continues on to explain how the company failed in their attempts to convey the strategy of their decision in an open and honest manner. And, how they failed to define it in terms that their customers would not only understand, but also appreciate. As I read on, I couldn't help but think of what a simple, up-front communications strategy could have done for Netflix's leadership team. What if they actually took the time to articulate the change? Would we still see the mass exodus of millions of Netflix subscribers if their decisions were orchestrated in a way that connected with their customers on a compassionate level?
On a human level?
Again, as simple and intuitive as it sounds from a consumer's perspective, we prefer to feel as though we are appreciated by the companies we support, and not just a decimal point they can insert into their "bottom-line."
Netflix learned this the hard way. A fact that is easily found within the sentiment of Hastings' closing lines:
"I want to acknowledge and thank you for sticking with us, and to apologize again to those members, both current and former, who felt we treated them thoughtlessly. Our teams will work hard to regain your trust. We know it will not be overnight. Actions speak louder than words. But words help people to understand actions."
I think that last line bears repeating. "Words help people understand actions."
If this isn't a lesson on how impactful good communications can be…I don't know what is.
As for me, I haven't decided if I will rejoin Netflix or not. I'm a bit of a sentimental guy and as I said earlier, sometimes as consumers we can be a bit naïve. However, one thing is for certain, a good apology can go a long way and in the case of Netflix and Reed Hastings, it's a pretty good start.
How do you communicate big decisions to your stakeholders?
For those of you who are not current customers, the full transcript of the email can be viewed here: http://blog.netflix.com/2011/09/explanation-and-some-reflections.html
1 http://www.webpronews.com/the-netflix-exodus-begins-as-new-prices-take-hold-2011-09
Chad Winters has been the lead designer at The Grossman Group for the past six years and specializes in print applications such as branding, page layout and information design. He has designed various communications tools for Fortune 500 clients including Accor North America, McDonald's Corporation, Lockheed Martin, Illinois Tool Works, Microsoft, Lilly and Rockwell Automation. He works closely with our team of thoughtpartners™ to understand the design needs of our clients and to create the most effective way to use design to complement messages that drive awareness, understanding and action among key audiences.