October 26, 2011
Starting Thought: Are One Third of Your Employees Planning to Leave?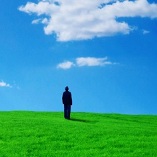 Let's say that you knew that one third of current employees were planning on leaving you in the next five years. But that you could dramatically lower that number by engaging employees through communication. Would you be able to put a price on that? How much would that be worth to you? (I'll leave you to do the math... An average of $17,000/employee x Number of employees x 5 years...) Ouch! A lot, right?
But here's the reality:
Nearly one third of employees plan to move jobs within the next five years, according to the talent management company Lumesse, as detailed in their report Global Workplace Survey June 2011. Results showed that although overall engagement levels are good, more than 80 percent of employees feel their skills are not being fully utilized in the workplace, which could ultimately affect the high levels of expected turnover.
The survey, conducted among 4,000 employees, across 14 countries—including the US, UK, Germany and China—examined employee attitudes toward their jobs and employers in areas such as loyalty, job satisfaction, and workplace pride across all age groups.
What the survey found just may surprise you (knowing that 29 percent of employees plan on changing jobs in the next five years):
When asked, 69 percent of respondents reported being proud of where they work

Sixty percent said employer reputation was something that attracted them to their current job

A shocking 81 percent of people said they don't feel their skills are being fully utilized in the workplace

When asked about performance evaluations, 49 percent of respondents consider them to have little or no value
More specifically, the risk of talent loss is particularly high among employees ages 18-26 and 60 years and over:
Almost half (46 percent) of 18- to 24-year-olds already have plans to leave their current job in the next five years. With this age group being such a large part of our workforce, this finding implies a lot of turnover, which could cost companies millions of dollars in time lost training new employees, lost productivity and lost intellectual capital.

Fifty percent of employees ages 60 years and above, have reported a plan to switch jobs or leave the workforce within the next five years, which the survey points out, means losing the most experienced employees.
With such a high percentage of the workforce feeling that their skills aren't being used to their full potential, it comes as no surprise that people are looking to move to more challenging positions. Organizations will be especially vulnerable when the economy turns and employees have more choices.
What are you doing to help retain your employees?

____________________