November 15, 2011
Our Newest Senior thoughtpartner Adam Collins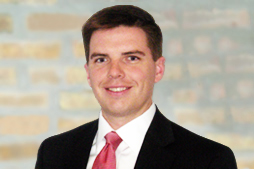 This month, The Grossman Group welcomes Adam Collins to our team. As our newest Senior thoughtpartner, Adam is working with leaders in a variety of fields and industries, including HTC, Geisinger Health System, and Illinois Tool Works, among others.
Adam joins us after nearly a decade on the firing line, serving as the lead media spokesperson for a number of high profile public figures. Through this experience he has become an expert on developing messages that shape opinion, and implementing tools to keep leaders and communicators on message. He offers clients a strong understanding of how to overcome challenges and deeply engrained perceptions through effective communication.
Whether communicating in a crisis situation or developing a long-term strategy to shape opinions and advance priorities, leaders including governors and attorneys general, candidates for U.S. Senate and Congress, and corporate executives have turned to Adam for communications counsel and advice.
Prior to joining The Grossman Group, Adam ran a number of high-profile political communications operations. Most recently he served as then Wisconsin Governor Jim Doyle's press secretary. Adam served as the senior communications advisor on a wide range of policies – commerce, infrastructure, health care, energy and education – and adapted highly technical concepts into a compelling narrative. His work helped advance the debate regarding key policy proposals that eventually became state law.
Additionally, Adam oversaw the activities of communications staff at all state agencies, provided strategic counsel for cabinet secretaries, and led efforts to communicate challenging information to more than 100,000 state employees during difficult national economic times.
Adam also worked as a communications consultant, where he delivered communications solutions including member communication, executive media training, social media development, public relations campaigns, crisis communications for a wide range of businesses, industry associations, and advocacy campaigns.
Adam holds a bachelor's degree from the University of Louisville.
Please join us in welcoming Adam!
______________________________