December 28, 2011
More What's Your Internal Communication Elevator Speech?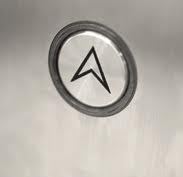 Again this past semester, I had the opportunity to work with a smart, determined, and inspiring group of grad students in the Strategic Communications program at Columbia University in NYC. The time that I spend teaching each year brings me great joy, and as always, the chance to learn from those in my class.
One of the goals I have for the students is to find their "voice" when it comes to internal communications – what is it, how it adds value to the business, how it works at its finest, and so on. All coming from diverse backgrounds and experiences, the students begin the semester with varying perspectives on what internal communications is. In the end, I typically hear: "Upon reflection, I had no idea the impact internal communications can have."
My favorite assignment is for the students to develop an elevator speech where they can speak to the power and importance of internal communications in an organization. They adapt it three times, taking it from words on paper to presenting it to the class without any notes. You'll see I also ask them to include a call-to-action.
I continue to be greatly impressed with the creativity and insight that each one of their elevator speeches provide. I thank my students for allowing me to share their work, capturing the variety of reasons that internal communications matters today more than ever before.
Imagine someone's sharing this with you in an elevator:
"You can think of internal communications as the lifeblood running through an organization. You can think of it as the glue that holds all the disparate pieces together. Or better yet think of internal communications as the coxswain. You know that little guy that sits in the back of a crew boat with a horn. His whole job is to make sure all the rowers row together, know where they're going, and keep them inspired to row faster. Internal communications is the coxswain for an organization."
"Internal Communications is the heartbeat of an organization. Pumping a healthy flow of information is the blood that keeps the organization alive and growing. How's your company's health?"
"The objective of internal communications is to bring all parties within an organization on the same page. I think of it as the hub of a bicycle wheel, keeping all parts spinning and moving in the right direction. Examples of internal communication include: sharing financial results of the organization, announcing organizational change, and delivering new H.R. initiatives. It's actually not that easy to do this right. In fact, 50 percent of employees today say that internal communications is redundant and irrelevant to them. But for organizations that do get this right, employees are more involved and engaged which ultimately impacts the bottom line of your business."
"If you want to keep your employees engaged and focused on your organization's mission, why not hire an Internal Communications professional? An Internal Communications professional can help you to build a plan that will give your employees a clear understanding of where your organization is now, where you want it to be, how it impacts them personally, and how they can contribute. As a result they will feel involved and valued– increasing their productivity and morale."
"Do you want to learn how to assemble a workforce that does whatever it takes to achieve your company's overarching goals? The answer: improve internal communications. It's a critical field. Internal communications entails all forms of communications within an organization. Effective internal communications keeps employees motivated, engaged, and tirelessly working toward an organization's strategic goals."
"I'd like to ask and answer two quick questions for you: what is internal communications, and why is it important? Well, by "internal communications" I mean setting up a model or formalized structure to manage the flow of information within an organization. Why is this important for organizations? Three quick reasons. First, by using a model, you have the chance to learn from the best and use a model that's proven successful elsewhere. Second, having a model is a great way to get a diverse group of people working together on the same page. And third, a model is scalable and changeable to fit your organization's exact goals at any time. The heart of internal communications is using communications to align your people with the larger goals of your leaders. If you'd like to learn more, here's my card, and I'd love to give a full presentation any time."
"These days, there's a lot of talk about building engagement. Companies are learning that engaged employees work harder and drive bottom-line results. Yet nationwide, most workers still say they're not engaged. So something has to change. That something is internal communication. If we explain our actions and goals in terms of the marketplace, we give employees vital information that makes work more meaningful. It helps them see their contribution to our success. It's the "why" they're looking for. We should provide it clearly and consistently. What we need is a strategy — and that's something I can help you with. If you're interested, I'll draft a communication plan. The first step will be an employee survey to let us know where we stand. I can have that ready next week. What do you say?"
What is your elevator speech on the value of communication?
______________