March 7, 2012
McDonald's Worldwide Chief Restaurant Officer Jeff Stratton: Purposeful Communication Is the Key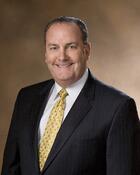 The following is an excerpt from McDonald's Executive Vice President and Worldwide Chief Restaurant Officer Jeff Stratton's Foreword to the newly-released, 2nd edition of You Can't Not Communicate.
Communication Must be Purposeful and Inclusive
I first realized the importance of communication early in my McDonald's career when I was assigned to lead field operations in the Detroit region. Having started as a crew member in 1973, I had risen through the ranks and managed mostly by directing people to get the job done. When it came time to lead a sizable team, I had a rude awakening. My very direct style didn't work very well for some folks.
I thought communication meant telling people what to do. Over time, I realized that the only way to get things done is through people. And the best way to do that is by motivating, engaging, and inspiring individuals. No one likes being told what to do, including me. Effective communication requires influence, and being purposeful in how you communicate.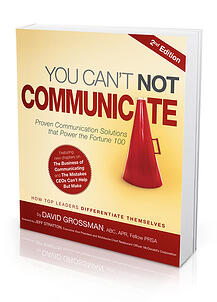 Over the past 30 years, I've seen McDonald's evolve from an entirely "get it done" culture to one dependent on influence and inclusion. How we work together matters—getting the right things done right, in the right way, at the right time.
As leaders, we need to create a sense of community where employees feel welcome and connected, and know they're part of something special where they can make a true difference. It means we need to connect in a real way with people.
When we think about what we'll say and how we'll say it, we need to consider how it will impact the last hired employee, the ones we don't know yet, and those we will influence in the future. We need to be willing to accept that everything we do, everything we say, everything we don't do and everything we don't say speaks volumes.
I've truly learned that you can't not communicate. The work behind purposeful communication is well worth it when you see the kind of impact we can have on individuals, our teams, and our business.
Jeff Stratton, Executive Vice President and Worldwide Chief Restaurant Officer, McDonald's Corporation
Jeff Stratton serves as McDonald's Executive Vice President and Worldwide Chief Restaurant Officer. He oversees all the corporate functional areas that make up the Restaurant Solutions Group, including Global Restaurant Measurement, Innovation, Safety and Security, Worldwide Equipment Systems, Concept and Design, Worldwide Operations, and Worldwide Training, Learning & Development. His Restaurant Solutions Group influences more than 31,000 McDonald's restaurant locations around the world.
With more than 35 years of work experience with the McDonald's system, Stratton has managed various aspects of restaurant operations in the field as well as in McDonald's home office in Oak Brook, Il.
- David Grossman
________
Buy Your Copy Today!