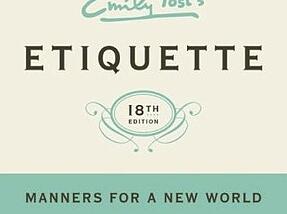 In the spirit of using email better, and helping others use email better, below are tips anyone can implement to avoid the abuses and fix bad habits. Here's the first of two parts:
Keep your message simple and clear—Edit unnecessary words to focus your recipient on what's most important. Short sentences and bullet points make your message easier to read on a computer screen, and a smartphone.
Answer all questions, be proactive—Avoid wasted time with back and forth emails. Answer all questions posed to you, and proactively answer your recipients' likely next questions.
Respond quickly—Email is built for speed. Respond within 24 hours; if it will take longer to respond, let the sender know you received his or her email and are working on it.
Use polite greetings and closings—Please and thank you go a long way in conveying a positive tone.
Use proper spelling, grammar and punctuation—Be professional and show you care. Always use spellcheck and proofread your emails.
Do not use all caps—Did you mistake the meaning of that statement because I didn't put NOT in all caps? No? Neither will your recipient.
Don't use special formatting, backgrounds, colored text or emoticons—Many feel they're unprofessional.
Double check for correct email addresses and attachments—Avoid being embarrassed or disseminating proprietary information.
Be clear in the subject line—Avoid having your emails ignored by briefly explaining the content of your message.
Which of these email tips, if implemented, could make a significant difference for you and those you email?
-David Grossman
Read the next post in this two part series here.
_____
Has email taken over your life? Download the free ebook The Definitive Guide to Taming the Email Monster!