April 4, 2022
Creating Useful Vision and Mission Statements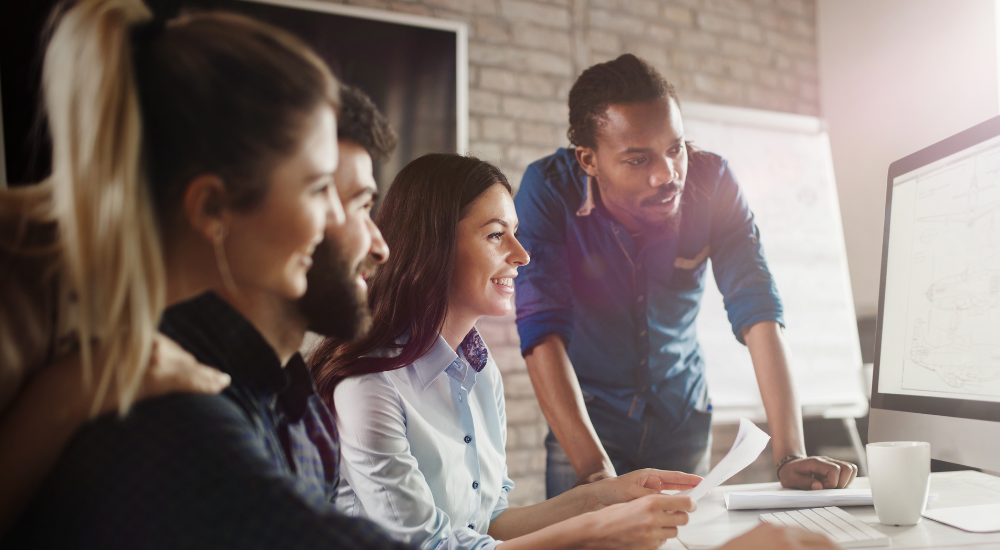 As we emerge from the tumult of the past two years, individuals and organizations are charting how the future will be shaped and look. More and more, we are seeing individuals evaluating how work fits into their lives rather than vice versa. Likewise, they are taking a very hard look at whether an organization's values align with their own. Choices about staying at, going to or joining an organization are being driven by these reflections. In turn, organizations are finding the need to reevaluate and update their vision, mission and values.
Revisiting an organization's foundational statements can always be useful. But, where to begin? Answering the following common question should help launch your efforts.
What's the real difference between a vision and mission statement?
It's funny how often the staples in an organization are the very same elements that can cause so much confusion. I continue to regularly see strategy maps and well-intentioned executives create unintended confusion because they mix the terminology and/or create statements that aren't helpful to employees in answering key questions: what's our purpose, and to what do we aspire?
First and foremost, kudos to any company or leadership team for wanting to get it right because done well, having both a distinct vision and mission is an important tool to set the right course for an organization and to ensure employees are on the same path. Plus, effective vision statements also can be hugely inspiring to employees who see the future and want to help you get "there."
Today, we'll set the record straight on which is which:
Vision
Answers the question: "What do we want to become?"
Paints a picture of where the organization wants to go
Looks to the future
Is about dreams and hopes
Doesn't talk about how things get done
Mission
Answers the question: "Why do we exist?"
Describes the purpose of the organization
Looks at today
Is about the business the organization is in
Might describe capabilities and/or customer focus
All easier said than done, but well worth the effort.
How will these definitions enable a confirmation or change to your organization's mission and vision?
—David Grossman
---
Inspire your employees by becoming more trustworthy and see how building more trust in your organization leads to better business outcomes. Click below to download the eBook—7 Critical Traits for Building Trust Inside Companies—today!