May 17, 2012
Guest Blogger George L. Morrisey: Are You Ready for Strategic Planning?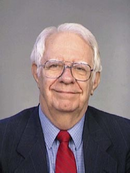 This is not a facetious question. The process of strategic planning may be reduced to that of just another paperwork exercise unless it is launched with a clear understanding on the part of those involved concerning:
How much time is required?
How many and what types of meetings?
How much preparation effort is required?
What are the roles of team members?
What is the desired mind set of participants?
The following questions, addressed by plan­ning team members, both individually and as a group, may help determine the degree of readiness:
Why do we want to undertake a strategic plan at this time? Is it a top priority?
What do we expect the strategic plan to do for us? How realistic is this?
In prior strategic planning efforts, what went well? What didn't go well? What do we need to do dif­ferently this time?
Do we have the necessary resources, knowledge, skill, and attitudes to successfully develop a strategic plan within the desired time frame?
Team members need to reach a consensus in their answers to these questions before moving ahead. Like other management processes, strat­egic planning must be organized, communicated, and implemented systemati­cally.
What Does a Strategic Plan Look Like?
While each organization's strategic plan should be a direct reflection of the convictions and fore­sight of the CEO and the planning team, I have found it useful to separate the plan into three sections that are developed in reverse order.
The first section is an executive overview, which is a two- or three-page summary, usually in narrative form, that expresses the CEO's personal views on where the organization is headed, the principal philosophy and values overriding the way its business will be conducted in the future, and the major positions or accomplishments being projected for the life of the plan. This overview serves as the primary communication vehicle to those inside and outside the organiza­tion who have an interest in knowing what the future looks like for your organization.
The second section is a condensed summary of the key elements of your strategic plan. This includes your statements of mission, vision, and strategy (preferably on the same page), plus your key strategic areas, critical issues, the long-term objectives related to each key strategic area and, where appropriate, major actions (not complete strategic action plans) required to reach your long-term objectives. This, together with the executive overview, is the primary strategic document distributed to your owners, parent organization, key employees, and other important stakeholders.
The third section contains supporting materials such as completed critical issue analyses, strategic action plans, selected department or unit strategic plans, and other related materials that will identify what needs to be done. Portions of this section will be made available as necessary to provide guid­ance for those who have to implement the plans.
Sample Table of Contents for a Strategic Plan
1. Executive Overview, pages 1-3
2. Summary of Key Plan Elements, pages 4-10
Mission, vision, strategy, page 4
Key strategic areas, critical issues, long-term objectives, major actions, financial projections, pages 5-10
3. Supporting Materials, pages 11-25
Each critical issue listed separately together with its completed analysis, long-term objectives, strategic action plans, and selected department plans
How Do We Communicate Our Plans to Other Important Stakeholders?
Since your strategic plan is a major communica­tion vehicle designed to keep other people with a need to know informed of what is happening within your organization, as well as to provide guidance to those who have to prepare and/or implement supporting strategic and tactical plans, you need to give careful consideration to how this communication is handled.
Aside from those who must approve your plans, your employees probably represent the single most important group to bring into the loop. It's important to get the word to them as quickly as possible, parti­cularly if there are any potential surprises. Handled properly, this communication can be a powerful way to bring your employees together in a united front. Here are some suggested ways to do this:
Distribute copies of the executive overview and, possibly, the condensed plan; invite verbal, written, or electronic comments or suggestions.
Use closed-circuit television, video, CD-ROM, E-mail, voice-mail, or other electronic media; invite comments or suggestions.
Use your organizational newsletter, magazine, or other publications.
Make a presentation at a general meeting for all employees, with opportunity for questions.
Make presentations at small informal meetings by department, unit, or location, with opportu­nity for discussion with the CEO and/or others.
In Summary
The development of a strategic plan is a serious undertaking. If the questions raised at the beginning of this article have been answered satisfactorily and you are prepared to invest the time and effort required, then proceed with confidence that this will help shape your organization's future.
Adapted, with permission, from Morrisey on Planning: A Guide to Long-Range Planning by G­eorge L. Morrisey, Jossey-Bass Publishers.
GEORGE MORRISEY, CSP, CPAE is one of the top authors, speakers, seminar leaders and consultants in the field of management and recently retired at the age of 85. His background includes more than 20 years as a practicing manager and key specialist with several organizations in both the private and public sectors in addition to more than 35 years as a full time consultant.
He is the author or co-author of 19 books, including the three-book series, Morrisey on Planning. A pioneer in the process known as Management By Objectives (MBO), he wrote the first how-to book on MBO for managers in 1970.
A professional's professional, George Morrisey received the Certified Speaking Professional (CSP) designation in 1983 and was recognized in 1984 with the CPAE (Council of Peers Award for Excellence), now known as the National Speakers Association CPAE Speaker Hall of Fame. In addition, in 1994 George was the 16th annual recipient of the Cavett Award, named in honor of that association's founder, Cavett Robert.
- David Grossman

____
Get more leadership best practices by visiting The Grossman Group's CEO Ultimate Resource Center.