October 10, 2012
Starting Thought: Server Down; Productivity Up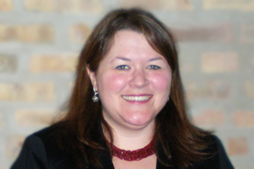 This month, I wanted to share some pearls of wisdom from my boss, and all-around rock star, Jennifer Wimmer, who recently had an ah-ha moment that I think will ring true with many of us.
A guest feature in this edition of eThoughtStarters…
Our server went down and productivity went up.
I was recently reminded why, for at least one day anyway, no email can be a good thing!
Last week, the unimaginable office nightmare occurred. Yes, folks, our server went down. The first time in 12 years. And with it went our access to office email. After the initial panic and denial over loss of technology subsided, I accepted my new (hopefully only temporary!) reality and renewed my relationship with the ever-important, but often forgotten, stand-by -- the telephone. It turns out it's not only useful for contacting clients but others on my team as well!
Halfway into my first work day sans electronic mail, I was enjoying a new sense of calm. I was temporarily relieved from e-mail overload! It was ironic given our firm's recent study on the topic. I realized that at times we fall prey to the same habits as everyone else and fire off "quick" e-mails to each other that actually lead to a string of five more e-mails that likely a 3-minute phone call could have avoided.
Without access to our business e-mails, our team naturally went into "survival mode" and deferred to using our personal email accounts so that we wouldn't be completely void of our electronic lifeline to each other. However, there was something prohibitive about emailing each other on personal email addresses…kind-of like calling each other at home. Before I sent a message, I'd think to myself…while I COULD send them this message, do I NEED to? I wanted to be respectful of their personal space while, at the same time, maintaining some sense of "business as usual".
It turns out, though, that our "usual" could benefit from a break from so many e-mails, just like everyone else's, and I picked up the phone more often than usual that day. While I don't think I gained as much of an appreciation for the paper calendar as I did for the telephone during our "electronic crisis," I was reminded of some near-extinct office technology that should never be completely retired…even once the server came back up.
What emails are you sending where a phone call might be better?
___