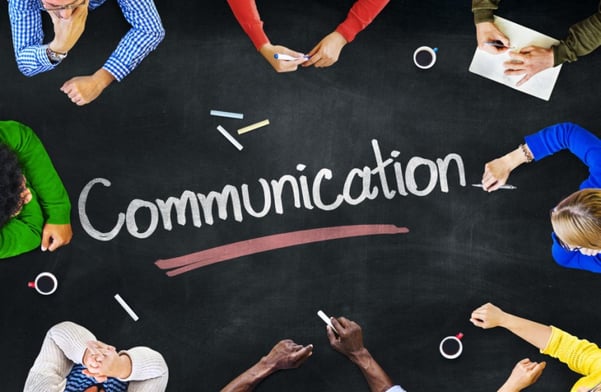 Leaders are hungry for data to make business decisions on everything from new products and services to whether or not to enter a new market. Yet when it comes to organizational health and employee engagement, many fail to measure what's working and what's not.
Employees can't do their best work and achieve performance goals if they don't understand the strategy…if they're not getting the information they need…if they don't feel like their input is valued.
Employees today:
Are confused about where their organization is headed

Want to hear more from senior leaders

Have questions about overall strategy and how they fit in

Want to know how they contribute

Are looking to be inspired
Consider the cost of the following:
Losing your best employees

Lack of compliance

Injuries

Legal problems

Unplanned downtime

Poor procurement processes
Assess the Health of Your Communications
Since communication is a system, to assess its health you need to understand multiple components, and how they work (or don't work) together:
Do employees understand the strategy and how their job fits into the overall mission, goals?

How are the CEO and senior management communicating?

What is the effectiveness of communication from supervisors?

How is information flowing (or not)?

Which messages resonate?

Which vehicles are most useful?

Are employees advocating for the organization or not?
Whether measuring your own business unit/function or the overall health of communications inside the organization, leaders (with the help of their communications experts) can make precise decisions about what communications to start, stop or continue to get employees engaged in the strategy and drive performance.
At the end of the day, communication is in the eye of the receiver.
Do you know how your employees rate the state of communication in your organization?
—David Grossman
---
Download this free poster with 52 Inspirational Quotes to help you communicate better and with quiet courage today!