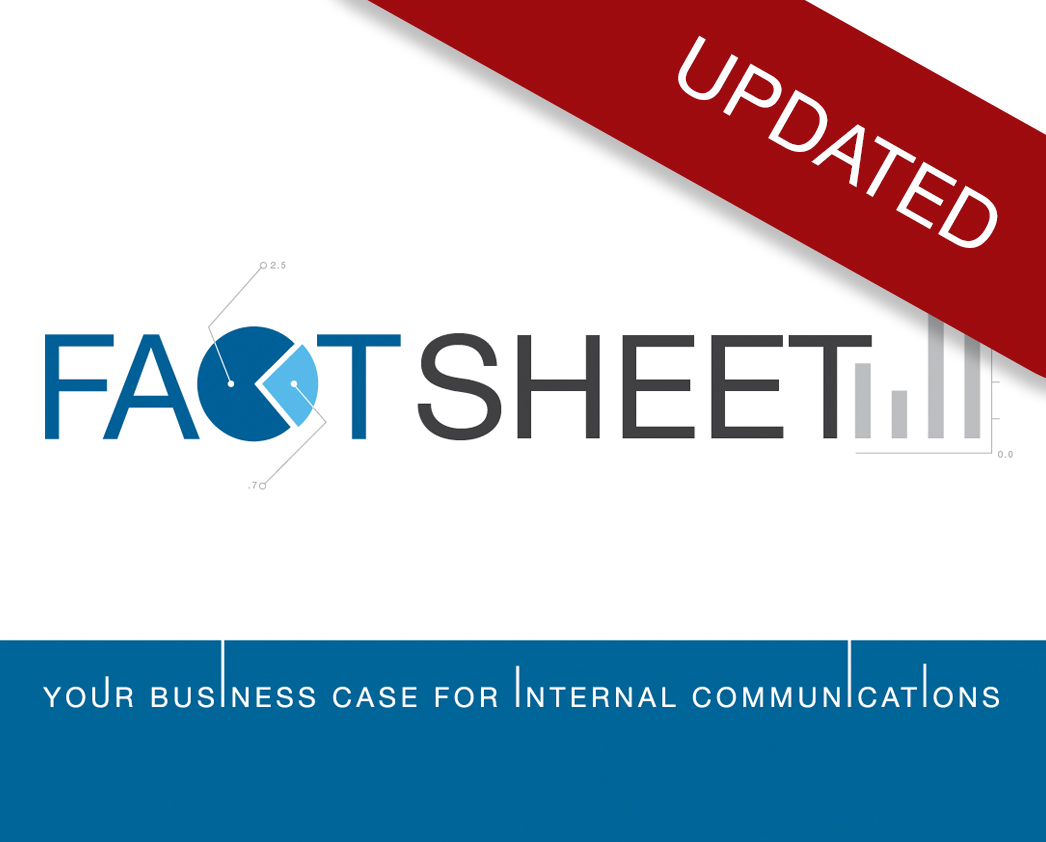 We talk with communication professionals regularly who seek for the latest and greatest data proving the value of what we do – improve the overall performance of organizations through engagement and effective communication.
It's in that spirit that we put together – and now updated – our popular internal communication fact sheet featuring two new sections and the latest research throughout.
In it you'll find relevant data that illustrates the negative effects of employee communication and poor leadership communication – along with everything you need to make the case for great communication in your organization and drive the results leaders want.
Sections include:
The Bottom Line
Technology and Work-life Balance (NEW)
Employee Engagement and Productivity
The Downside of Disengagement
Employee Trust and Influence
Change Management (NEW)
Have great data we should consider including? Contact us results@yourthoughtpartner.com.
Great internal communication helps employees connect the dots between what they do and the overarching business strategy. When it's good, it informs. When it's great, it engages employees and moves them to action.
Download the updated Internal Communications Fact Sheet and help more leaders understand the power of what we do.
- David Grossman