October 1, 2013
Effective Manager Communication Is Just 5 Steps Away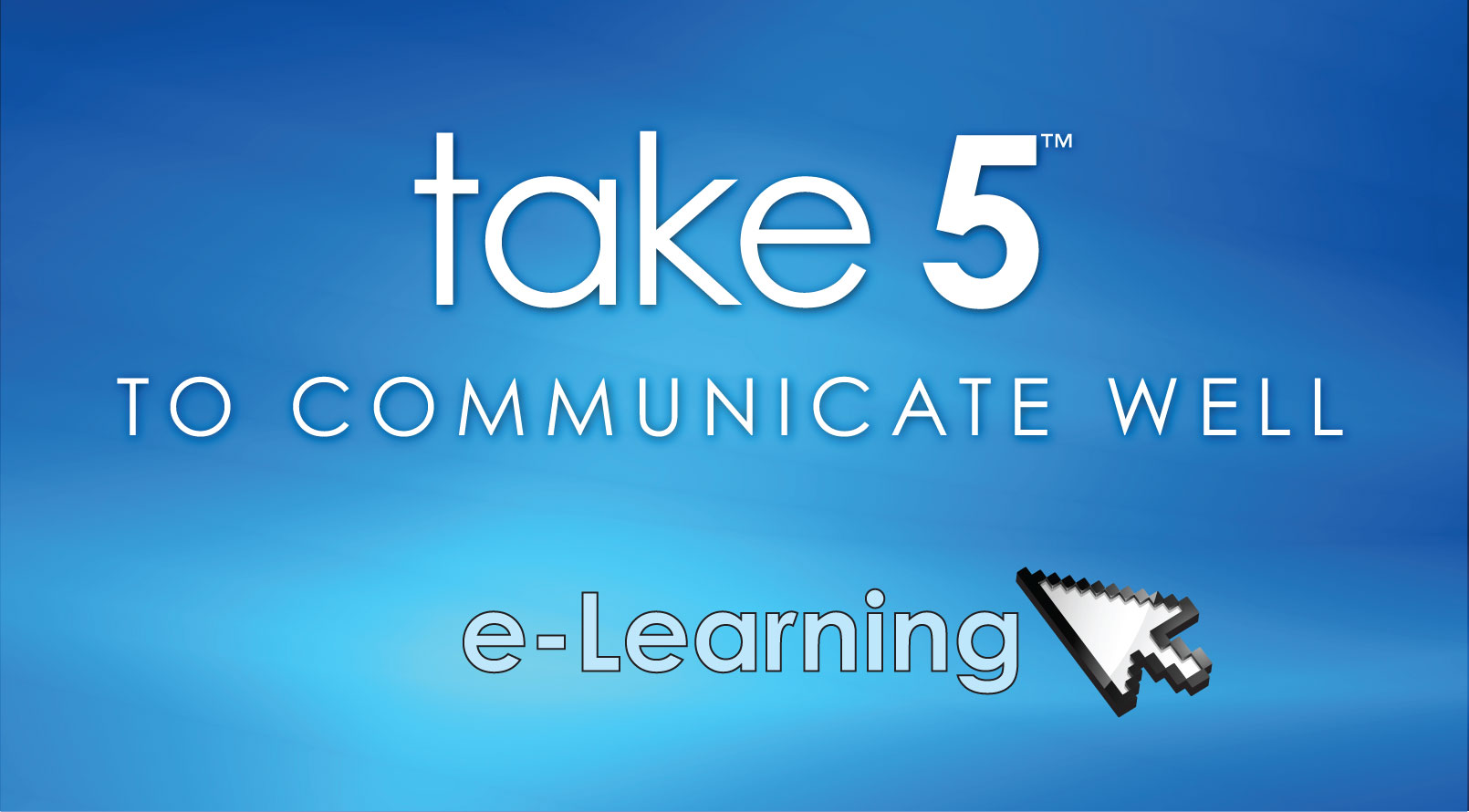 One of the biggest challenges managers face today is communicating effectively to their respective audiences.
Whether it's relaying information to a peer, crafting an update on a critical project to their manager or communicating the company's strategic initiative to their teams – they struggle.
And they don't struggle because they're bad at communicating. They struggle because communicating is a learned skill, and most haven't had the training.
It's with that in mind that we've developed Take5 ™ to Communicate Well - a three part e-learning course designed to teach managers at all levels how to plan and deliver effective communications to their employees. Based on a proven 5-part model, this course can be quickly applied to a variety of communication situations, as the course uses real-life scenarios designed to help managers immediately apply the model to their work.
The interactive course – made up of three 30 minute modules – tackles the following topics and offers 5 key takeaways:
Outcome: Get the results you seek by properly identifying your desired business outcome before you communicate
Audience: Identify your audience, their needs and care-abouts to help inform what you communicate
Message: Move people to action through proper message development
Method: Effectively deliver your message by selecting the best method based on the type of information you want to communicate
Measurement: Determine the effectiveness of your communication in real-time through on-the-spot communication measurement techniques
Respected by industry leaders, the course gives learners the opportunity to participate in a number of real-life exercises to reinforce key learnings and a final exercise to apply the principles taught to one situation. Take5 ™ to Communicate Well is available for license in an off-the-shelf and fully customizable format.
Want to learn more about Take 5? Try it for yourself! Take the free trial by clicking the images below.
- David Grossman
What skills do your managers need to better communicate?