October 31, 2013
Guest Blogger Ira Gottlieb: As Enterprise Social Networks Gain Traction, The Walls Come Tumbling Down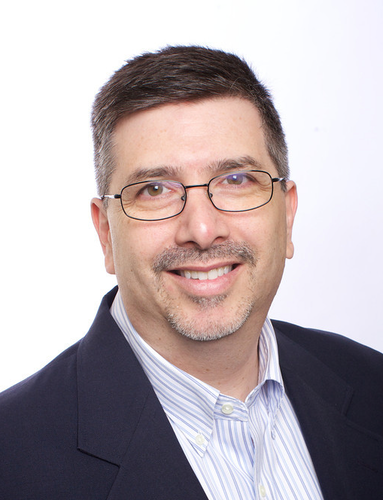 It's your first day at a new job, and you attend the orientation session. After a quick overview of the business, you fill out some paperwork, and then your boss or a colleague takes you around and introduces you to everyone.
With those formalities out of the way, you hunker down in your cube or office and get to work.
For most employees, that Day One meet-and-greet represents your best opportunity to connect with colleagues outside of your immediate team. And if you work in a large company with multiple locations, your best bet is often a company directory that provides limited contact info for hundreds, if not thousands of faceless colleagues.
The result is that most employees are simply not encouraged to connect and collaborate with their fellow employees – and they end up working in silos. Fortunately, there's a better way to break down the walls that separate your workforce. Today many companies are taking advantage of enterprise social networks (ESNs) like Yammer, Chatter, Jive and a host of others.
Dismissed by some as "Facebook for companies", smart organizations are reaping the benefits of using ESNs. They're finding that employees are able to better connect, and most importantly collaborate with others in the organization – regardless of location, function or rank.
The use of ESNs is increasing, and fast. For Yammer alone, which was a small Silicon Valley startup in 2009 and now is owned by Microsoft, the growth curve has been impressive – more than 8 million employees at Fortune 500 companies around the world use Yammer. Like other ESNs, Yammer is private and secure. It's cloud-based, so it requires few internal resources to operate, and its interface is available in more than 20 languages.
A growing number of companies are hopping on the ESN bandwagon. According to research firm Gartner, 50 percent of large organizations will have ESN's by 2016, and 30 percent of those networks will be considered as essential as email and telephones are today.
Yammer and other ESNs are bunker busters. Employees use them to identify subject matter experts and resources within the organization who can help them do their jobs better. The result is increased productivity and greater efficiency as employees and teams connect and move faster than ever before possible.
If you haven't yet experienced what an ESN can do for your company, there's no time like the present. Get started, and watch the walls come down.
Does your company use as ESN? If not, should they? Please share your thoughts in the Comments section below, and feel free to share this article with your friends and colleagues.
--
About the author
Ira Gottlieb is President and Founder of NuWave Communications, a consultancy which helps companies take advantage of a new world of employee engagement, leadership communications and crisis planning. With 25 years of global communications experience, including more than a decade leading communications at Fortune 500 companies Tyco and General Electric, Ira has hands-on experience with the tools and processes companies need to engage employees, generate increased collaboration and productivity, and realize their growth objectives.
_______
Get regular updates by subscribing to our blog, today!