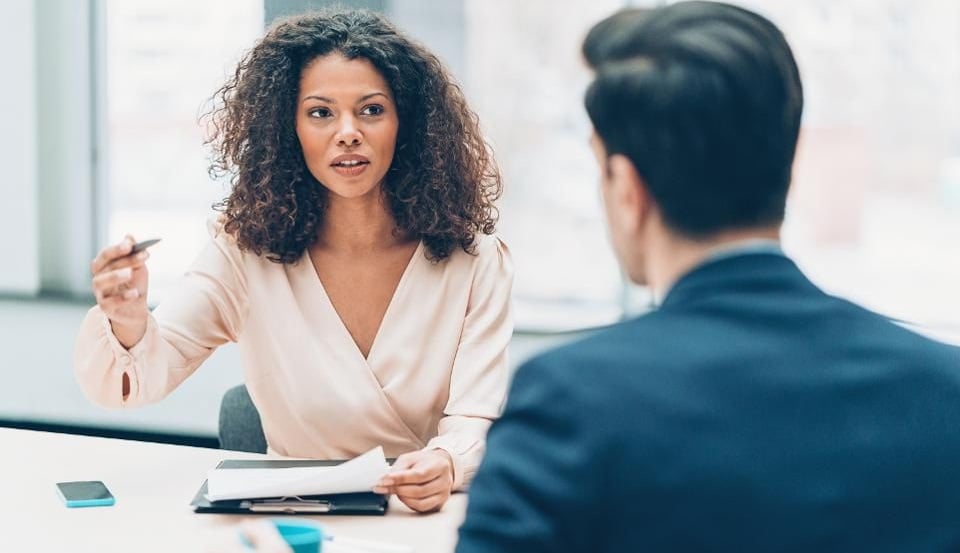 I was talking with a client recently who was planning for her face-to-face performance review meetings with her staff. With forms completed, she acknowledged she didn't want to simply review the content of the forms.
Instead, her intention was to have the most productive and positive dialogue possible.
That meant she needed to do a lot of question asking and listening, plus responding.
We discussed what some important performance review questions might be where she'd gain valuable information and her staff would feel valued and appreciated.
Here are a few of the questions we discussed:
What needs to happen to make this meeting highly motivating for you?
Can you summarize how you did at meeting your performance objectives?
Your greatest successes?
Your biggest challenges?
What problems, suggestions for changes or improvements do you have?
What have I done to help or hinder your performance?
What can I do to help you improve?
What do you want most from your job?
Is your ultimate career objective the same or has it changed since our last discussion?
What would you like your next position to be?
How do you think you can best work toward that goal?
Wrap up:
Can you summarize the greatest strengths and what you should keep doing? Similarly, the issues you need to work on?
Follow-up:
How can I best support you? What can I do more of, the same amount of, or less of for you?
What's the best way we can monitor performance on this/these issue(s)?
Which of these questions can help make your next performance review meaningful and productive?

—David Grossman
---
Click below to download a free tool—Take 5™ Planning Template—to map out your communication, whether it's to one person, a group or an organization. Being more purposeful in your communications can take as little as five minutes.