June 5, 2014
Guest Blogger Meg Breslin: The Simplest, Most Underrated Communication Device for Today: "Look Up."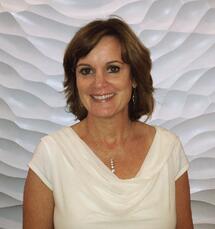 I was playing Frisbee with my 6-year-old daughter the other day. Actually, I was playing multi-task Frisbee, the kind where your phone is in your pocket and you text and answer calls between the flicks of your wrist.
Just one problem: Maeve was having none of it.
After I picked up the second call, she frowned, then sulked across the yard, shoulders in a dramatic dip.
"I'm sad because you're not paying attention to me. Put your phone down," she said.
Simple words, yet plenty of wisdom there.
I thought of that exchange after watching the instant YouTube video hit recently posted by British writer and director Gary Turk. It's called "Look Up."
"I have 422 friends yet I am lonely," Turk begins. "I speak to all of them every day yet none of them really know me."
Turk's main message: Time to put down the phones, laptops and screens of all kinds and "Look Up" at the world around us. Maybe even have a live conversation. As of mid-May, his video had more than 38 million views.
Turk's message certainly isn't new, but it resonates because I think all of us realize at various points that the screens can become a crutch, that they sometimes hold us back from an otherwise enriching, productive conversation.
This is also very true when it comes to business. While email, twitter, social media and apps like LinkedIn can be a clear asset to workers and networkers, they also can easily be overused. Sometimes, it's still just best to pick up the phone. Grab lunch with a client. Take a walk with a co-worker.
In my own work experience, face-to-face conversations have always been the Holy Grail. In 20 years as a journalist, the best stories never came from email exchanges or research reports posted on the Internet. It was always about the people and the stories they shared in their living rooms. Or the stories that unfolded in classrooms, courtrooms, on job sites and in public meetings.
The same is true when interacting with business leaders and clients. So much more can be shared or understood when talking live or in person. How many of us have spent hours back and forth via email, only to discover we still missed the point of the exchange? There's power in the face-to-face interaction, the simple phone call.
And when it comes time for Frisbee with your 6-year-old, there's no getting around it. It's time to "Look Up."
When do you need to "look up" at work?
____________
About Meg Breslin:
Meg McSherry Breslin is a Senior thoughtpartner at The Grossman Group. She works with leaders to support communications efforts and to tell compelling stories that engage and motivate employees. Meg has more than 25 years' experience as a journalist, including 10 years as a staff writer for the Chicago Tribune and as a freelance writer for Crain's Chicago Business. She has also served as a strategic communications consultant to the Bill & Melinda Gates Foundation, Chicago area nonprofits and universities.
______________
Download our latest eBook The "Secret Weapon" Every CEO Needs Today!