August 1, 2014
Weekly Round-Up: On Leadership Skills You Need, Employee Engagement Secrets & Motivators to Improve Performance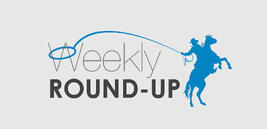 Welcome to my weekly round-up of top leadership and communication blog posts. Each week I read and tweet several great articles and on Fridays I pull some of the best together here on my blog. So in case you've missed them, here is this week's round-up of top posts.
They'll provide you with tips, strategies and thought-starters from many of the smart folks in my network. So whether you're a new leader or an industry veteran there'll be something here for you.
What were some of the top leadership articles you read this week?
- David Grossman
___________
Get regular leadership strategy, tips and tools with our monthly eThoughtStarter newsletter. Sign up today!