August 21, 2014
German Car and Truck Maker Takes Email Out of Vacation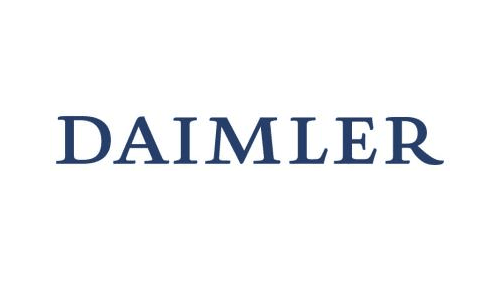 Recognizing that email overload is a growing contributor to workers' stress levels, German car and truck maker Daimler recently launched a seemingly radical new solution: no email on vacation, guaranteed.
The company's "Mail on Holiday" program allows about 100,000 German employees to choose whether they'd like all their incoming emails during their vacation to be automatically deleted.
The "Mail on Holiday" assistant notifies the sender that the email was received but deleted, and then refers them to a substitute employee who can respond to questions.
Employees return from their vacations without the stress of hundreds or even thousands of emails awaiting their immediate attention.
In a Financial Times article about the new program, Wilfried Porth, board member for human resources for the German company, said: "Our employees should relax on holiday and not read work-related emails. With 'Mail on Holiday,' they start back after the holidays with a clean desk. There is no traffic jam in their inbox. That is an emotional relief."
Company leaders said the "Mail on Holiday" feature was also intended to eliminate the temptation for workers to respond to emails on vacations, when the intention is for employees to enjoy some well-deserved time off to be refreshed and renewed.
While Daimler's plan may seem out of the question for many work-obsessed Americans, it fits into a growing trend in Europe.
Volkswagen announced in 2011 that company servers would stop routing emails to employee cell phones in the evenings. Earlier this year in France, a federation of employers and workers' unions began giving employees the right to disconnect from email for a specific amount of their off hours.
Interestingly, the Atlantic reported that German and French productivity is among some of the highest in Europe and not far behind the U.S., according to figures from the OECD, or the Organization for Economic Cooperation and Development.
Clearly, email is contributing to workplace stress. A Gallup study published this year found that nearly half of U.S. workers who "frequently" email for work outside of normal working hours report experiencing stress "a lot of the day yesterday," compared with the 36% experiencing stress who never email for work.
In the U.S., some companies are starting to address the always-on stress that email creates for many workers, with things such as "digital detox camps" to surrender cell phones and laptops in Silicon Valley.
Many of our clients have gotten more serious about email overload and are crafting formal guidelines or rules for when employees need to respond to email. They're also helping educate employees on how to reduce email volume. That often means a campaign to ensure employees stop sending irrelevant emails and instead pick up the phone or walk down the hall when a conversation is more efficient. It also means encouraging more employees to turn off email on vacation and outside their normal business hours.
As progressive companies find, limiting email overload doesn't just improve workers' morale and engagement, it also helps boost productivity. It seems logical to limit emails on vacation as a first step toward making email more of a workplace aid than a necessarily evil.
What's the first step you plan to take to reduce email overload?
-David Grossman
___
Is email overload or taking a break from email while on vacation an issue in your organization? Visit our Email Research & Resource Center for free downloads, tips and strategies to help by clicking the image below.