September 9, 2014
Corporate Recruiters Rank Communication as the Most Highly Valued Business Skill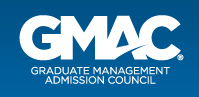 We can talk all day about the importance of employees with stellar communication skills but it sure is nice when an outside group – and one not even connected to the communications field – takes up the case for us.
That happened this year when the Graduate Management Admission Council (GMAC) released its Corporate Recruiters Survey report. The annual survey by this well-respected group gauges the demand for MBA graduates among Fortune 100 companies and offers insight into hiring practices and trends across industries and world regions.
For the first time this year, employers were asked to evaluate which skill sets were most important when considering job candidates to hire. The number 1 skill employers sought? Communication skills. (see chart below).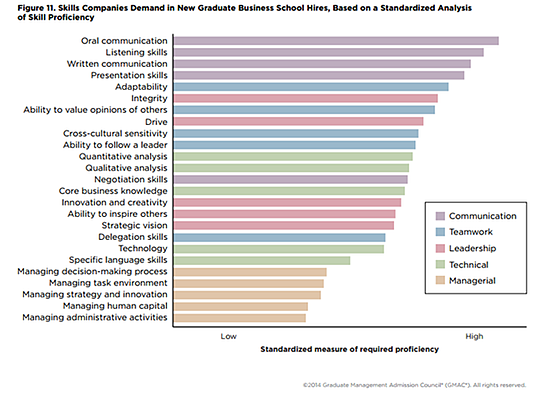 Employers said they strongly valued recent graduates who were "highly proficient" in communication skills, specifically oral communication, followed by listening and writing skills. On average, employers ranked communication skills twice as important as managerial skills for new hires. With the exception of one industry – manufacturing – communication skills were top ranked across all world regions and employers, regardless of company size or industry.
Behind communication skills, the other skills employers ranked as most important for recent MBA graduates were teamwork, technical, leadership, and managerial skills.
Since 2001, the Corporate Recruiters Survey has been produced annually by the GMAC, a global nonprofit education group of leading graduate business schools and the administrator of the Graduate Management Admission Test (GMAT). This is a powerful group with a critical message: communication skills aren't just soft skills to be picked up along the way. They are vital to employees' success in the workplace.
At the same time, many executives find new hires struggle with communication skills. A national management education survey of more than 800 business executives published in July identified leadership and effective communication as the two most important management competencies, but also the two most in need of improvement. The study was conducted by Canadian-based Leger Marketing in association with the Schulich School of Business at York University and other Canadian business schools.
In a Globe and Mail article about the Canadian study, Schulich marketing professor Alan Middleton put it this way: "I take out CEOs once a month and they all tell me the same thing. What ever happened to the ability of someone, in less than two minutes, to state what they want me to do, state the rationale and how to do it?"
What's your plan for improving your own daily communication skills?
-David Grossman
__________