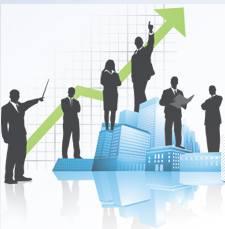 If you're tired of feeling like you have to communicate via email and instant messenger to get the attention of your employees, the problem – and the solution – might just lie with you.
Nearly two-thirds (62%) of Millennials prefer communicating with their manager face-to-face, according to a recent study by Millennial Branding and American Express. And separately, a new study by Millennial Branding and Randstad US found that more than half (53%) of Millennials' younger siblings – those in Gen Z (ages 16-20) – also prefer in-person interactions over communication via technology. For both generations, less than 20 percent said they prefer email.
So while it might be true that Millennials and Gen Z are two of the most wired generations to date, traditional forms of communication are still the most common way they wish to connect. And since most managers (66%) of older generations prefer in-person meetings, we might have just identified some impactful common ground among some of the most diverse generations in the workplace.
I challenge managers of Millennial and Gen Z employees to fight their assumptions about how their employees want to interact. Instead:
Hold a brief daily or weekly huddle to discuss priorities and updates with your team, instead of covering off on email
Walk over to their desk from time to time to ask a question, instead of using instant messenger
For managers who have employees at other locations, pick up the phone when you can and pass on email
Without a doubt, showing more face with your employees will help you both get to know one another and build a stronger, more impactful relationship.
- David Grossman
__________