October 2, 2014
Guest Blogger @KateNasser - Leaders & Teams: Do You Buoy Each Other?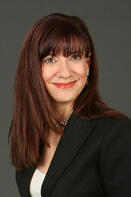 Do you feel unappreciated at work? That doesn't mean people don't appreciate you. It means they aren't expressing appreciation to you.
It's an important distinction. If you believe others don't appreciate you, you can lose motivation. You can start to question your worth at work. You might even sink into negativity that hurts others and other parts of your life.
Whenever you start to feel like that, go back to basic truths. The first truth is that everyone -- leaders and team members -- need to feel appreciated. The second truth is that people often don't express appreciation to each other.
You can change it by understanding why this happens and by committing to changing it and showing appreciation frequently.
What stops leaders and team members from expressing appreciation at work?
Some leaders were mentored by leaders who thought emotion was unproductive. They live what they were taught.
The organizational culture is not one of gratitude.
They may be high introverts who keep thoughts and feelings inside.
Some people are intrinsically motivated and need little appreciation. They assume everyone is like them.
Some leaders live by the old rule: No news is good news. They believe you are being paid to do a job and they'll let you know if you aren't doing it well.
They believe that you know you are appreciated because you were hired and you still have the job.
Some people are very uncomfortable expressing positive emotion until your caring actions move them beyond their discomfort.
When are people most likely to show appreciation?
When you help them move ahead
When you ease their pain
When you are proactive in spotting these moments
In other words -- when you buoy them! Why? Because in these moments people are aware of their vulnerability and are aware of it enough to show appreciation to those who help.
To get appreciation at work, be a buoy of resilience for others.
Use your natural talents and interests to assist others in times of need. Do for others what they can't do or don't like to do themselves. One woman told me she's always good in a crisis. She's a pressure player. Now her boss turns to her in these tough moments and also thanks her!
Support your teammates with your empathy and insight. Complete your boss with your talents and accountability. Keep each other afloat through mutual respect and adaptability. Buoying each other makes everyone see they are interdependent. Appreciation flows from there.
In this culture, appreciation will be in the air and on everyone's lips.
Special Focused Message for Leaders - Be a Buoy of Inspiration & Balance
Leaders, you have a special role in creating this culture. Even in empowered organizations, leaders play a great role in modeling how to show appreciation.
If the culture is one of blame, rebuild it to be one of accountability. If you focus mostly on results, focus on the people who must achieve results. Otherwise whom are you actually leading? If you take people's efforts for granted, when will your teams show appreciation?
You can be a buoy and inspire others to be a buoy with the four steps in this short 2 minute how-to video. These steps will breed productivity and appreciation.
Appreciation comes from interdependent connection.
Come on, leaders and teams, buoy and appreciate each other!
Leaders, what have you been able to achieve by showing appreciation?
©2014 Kate Nasser, CAS, Inc. This post was updated from an original post on KateNasser.com blog specifically for YourThoughtPartner blog. If you wish to repost or republish this, please first email info@katenasser.com. Thank you for respecting intellectual capital.
____________
About Kate Nasser
Kate Nasser, The People Skills Coach™, is a smart, energizing, experienced speaker, coach, and workshop leader. Her work in employee engagement, leadership, teamwork, and customer service transforms how people think, act, and interact. With 25 years in business and a Masters in Organizational Psychology, Kate has guided tens of thousands out of the status quo into uplifting productive interactions.