October 28, 2014
Going the Distance when Managing Remote Employees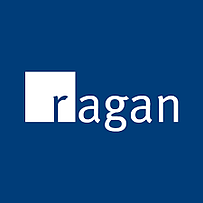 It's a common concern we hear from corporate leaders: How do we consistently capture the attention of remote workers with no regular access to a laptop? If they're on a factory floor, with customers, or out on a farm, what's the best way to effectively communicate?
This challenge is clearly growing by the day. According to the Global Workplace Analytics and Telework Research Network, telecommuting increased 80 percent from 2005 to 2012, and that's just one measure of a remote workforce.
A recent article for Ragan Communications highlights some of the encouraging progress some companies are making to reach – and engage -- a rapidly expanding remote workforce.
One of the companies Ragan featured was Land O'Lakes, Inc., a Minnesota-based, farmer-owned food and agricultural cooperative. Roughly 40 percent of the workforce at Land O'Lakes works out of their homes or on work sites such as farms and research fields. The company is in the process of launching its intranet on a new platform so employees working with phones and tablets can get information faster.
While Land O'Lakes' initiative seems like a no-brainer, the reality is that many companies have been slow to create better access to information in mobile formats. In many cases, employees are left to figure out how to access data on their phones in a piecemeal fashion, with no guidance or organized sites from employers.
Land O'Lakes leaders want to take their intranet work even farther and create a fresh and different mobile experience. This would allow employees to get just the amount of information they need on the road, instead of sifting through piles of links and documents that don't apply to their work.
Other companies are taking related steps to engage employees remotely with separate sections on their internal websites. Those sections might allow employees in a particular division to share stories about their work, or they might track and highlight the successes of specific business units with feature stories and sales stats.
Based on our experience with companies employing high numbers of remote workers, here's some other key tips for keeping your remote employees engaged and connected to the larger organization:
Use more file-sharing sites, web meetings and video conferences.
Regularly include remote workers in team recognitions.
Highlight the successes of remote workers via company communications and the intranet.
Email important company news updates to remote workers, including links to intranet sites that feature and compile the highlights in one place.
Plan regular shift meetings so supervisors can share company updates with employees.
Use group text messaging to your advantage to deliver critical or urgent news to highly mobile workers.
Train supervisors to improve their communication skills with remote workers. Wherever they are, employees need to hear important messages repeatedly for them to sink in.
Keep in mind that employees want visible leaders who listen to their needs. Employees need to know that their voices are heard, whether they work remotely or not.
What strategies will you employ to better engage your remote workers?
-David Grossman
_________
Click below to sign up for our free monthly enewsletter