October 22, 2018
Influencers Can Help Implement Change and Make It Stick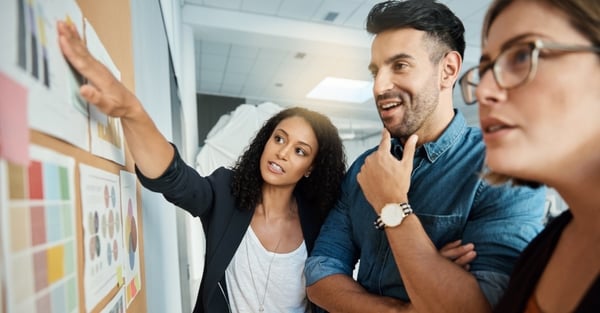 We've all been there. You've spent months – or even years – developing a new program, strategy or initiative. It's based on solid research, best practices, company goals, and employee needs. Logically, you cannot think of a single reason your new program should fail. And yet. We all know that in reality the success of implementing change depends on a whole lot of intangibles, with none carrying more sway than people's willingness to embrace the new. You can have the best product or program in the world, but if you can't get your audience on board, you're not going to have any luck.
What Can You Do?
To garner that must-have support, look to one of the most common overlooked audiences: key influencers. These are the movers and shakers from whom others take their cues, and with them as your champions, you're guaranteed a serious boost.
Key influencers can help you raise awareness about a business priority, build support throughout the organization, and communicate important messages – the why, what, how, and what's next – to a broader internal audience.
But first, you need to identify them and convince them.
Influencers can help you substantially accelerate the progress of your initiative, or easily get in your way and put a halt to your efforts. Look at influencers as your potentially toughest, but one of the most critical, audiences. If you can convince them, your initiative is bound to succeed because they're your first litmus test. They're going to ask the tough questions they know others will ask. After all, their credibility and reputation (not to mention influence) are on the line.
Increase Your Chance of Success
For best results, ensure you select champions wisely, seek their input, train them, and then equip them with the core communications tools they can use to dialogue with their peers or other audiences. Useful tools might include a master presentation, a one-page visual executive summary, and a frequently asked questions guide.
How are you tapping influencers to help you turn strategy into action?
—David Grossman
---
Click below to download—The Mistakes CEOs Can't Help But Make…And the Fixes They Can't Afford Not to Make—and get an actionable guide to help you find out what you need to do to make your strategy a reality: