July 31, 2019
The One Thing You Need Most for a Successful Leadership Transition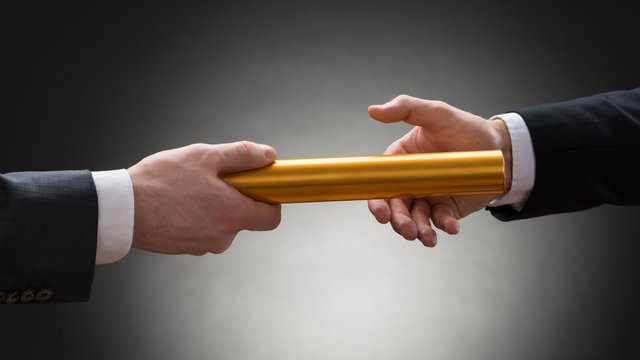 Every leader experiences transitions in roles and responsibilities at one time or another. This is true whether the leader is new to the organization or moving up within it. The most successful leaders figure out how to transition as quickly and effectively as possible, minimizing – or even eliminating – any disruption to the business.
One of the greatest needs for a new leader to assure a successful transition is context. No change occurs in isolation, and the leader needs to truly understand the backstory. There is always a set of circumstances and facts that surround a change. The most successful new leader is one who can quickly grasp the relevant circumstances and facts surrounding their move into a new role.
A proactive communications team can play an important role in providing that necessary context for the leader.
An Effective Tool for Leaders in Transition
One especially effective tool is a briefing book that provides succinct and current information. Included are topics such as:
Macro view of the environment and the industry in which the organization performs and/or competes
The organizational structure, including make-up of senior leadership teams
Key audiences (for example: customers, employees, investors, NGOs, communities and the news media)
Results of any recent research that has uncovered current trends or issues of concern to key audiences
Summaries of any ongoing initiatives that are affecting large portions of any key audience
Organizational strategy and how that has been communicated to key audiences
High-level view of the communications infrastructure and key contacts
Not only does the new leader need to understand the current context; the leader also needs to quickly shape a new one for the organization. In other words, the leader needs to begin telling the new story and offer a compelling vision for the future. In fact, research shows that a new leader has a window of only about 12-18 months until key constituents will judge the leader a success or failure.
The following excerpt from the May 1994 issue of the McKinsey Quarterly is as true today as it was 25 years ago:
"During transitions, moving quickly to articulate a few simple themes feeds an organization's hunger for a sense of what the new order might entail, which frees it to respond positively to the new direction. It also provides an overall context so that people can come to grips with everything that is going on. In short, it provides a beacon of stability in a sea of change."
Are you in transition? What context do you need to succeed?
—David Grossman
---
Click below to download—The Leader Differential: 5 Steps to Thrive—and get essential tips for connecting and communicating with employees to achieve measurable, meaningful growth.