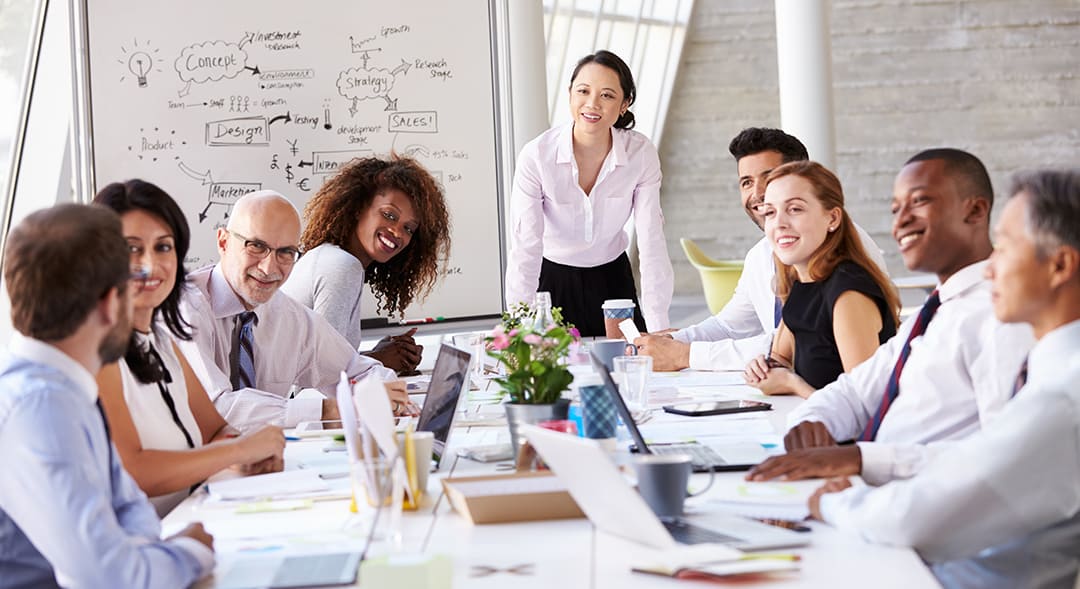 It's one thing to hold leaders accountable for communications about the business strategy, but it's another to fail to support them with the right training and tools to help facilitate it.
The Importance of Training
Training ensures a leader builds the competence needed to customize and communicate critical information, and there's no more critical piece of information than your business strategy. This training could include programs to help leaders understand and leverage strategic communication, workshops in which they share best practices on typical communication defining moments such as how to use a communication toolkit on the organizational strategy, or individualized coaching from counselors to provide feedback and help them hone their communications skills. Since leadership communication is a learned skill, this is a critical element. When leaders know better, they do better.
Benefits of Tools
Tools provide leaders with what they need to get their message across to various audiences. These often are compiled in a standard kit that leaders can pull from and customize for communicating in different settings and circumstances, whether it is bullet points for a casual lunch with employees or a presentation on the company's key goals for a sales event or all-staff meeting. There might also be a tool that highlights the key leadership behaviors that will have the most impact in delivering an important message, such as face-to-face or small-group communications vs. other vehicles.
Finally, leaders need to be assessed. How are they doing at meeting the expectations you've set for them?
I call it the Core Four: Accountability, Tools, Training, and Measurement. Miss one, and you've reduced your chances of moving leaders to action.
What steps can you take to assess the expectations you've set for your leaders?
—David Grossman
---
Click below to download—The Mistakes CEOs Can't Help But Make…And the Fixes They Can't Afford Not to Make—and get an actionable guide to help you find out what you need to do to make your strategy a reality: