April 7, 2021
How to Break Through (or Avoid) Communication Clutter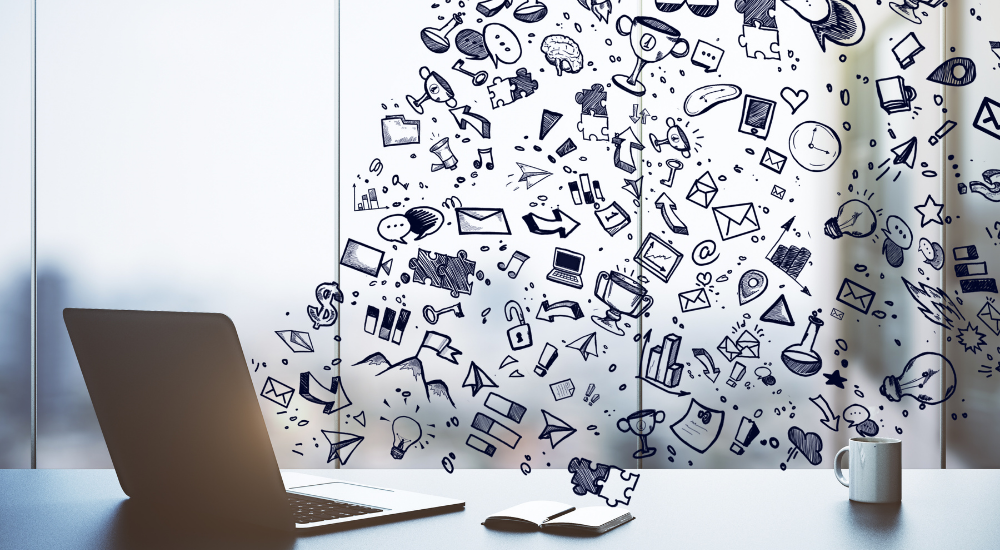 Communication at its best is about moving people to action. Each time you prepare to communicate internally, first think about the business outcomes you want to achieve. Then, think about what you want employees to think, feel and do as a result of your communication. This will shape the messages you develop and help you choose the vehicle you use to share those messages.
Moving Employees to Action
Employees need a chance to grasp an issue or topic—it needs to be on their radar—before they'll have an emotional response to it (that's the feel). And when employees feel strongly about a topic, they are much more likely to take action on it (that's the do). Without a call to action, it's just information.
It's also important to remember that repetition is critical to ensuring your audience received the message and understands what's expected of them. When employees hear the same message from their supervisor (their preferred source), the CEO, through the company Intranet or through the grapevine, they're more likely to take notice, believe it and, most importantly, act on it.
Use these tips to break through communication clutter to reach your employees and move them to action:
- Outcomes
- Audience
- Messages
- Tactics
- Measurement
Remember that everything communicates. You can't NOT communicate.

Focus on messages. People only remember three to five headlines, so make them count.

Prioritize and streamline messages and the channels used to communicate them.
Create a platform with core messages to focus on and reinforce what's most important.

Role model the action and behaviors you want to see from others.
Do you consider how your employees think, feel and do as a result of your communication?
—David Grossman
---
Plan your communication—whether it's to a colleague, your team or company-wide—in as little as 5 minutes. Click the image below to download your copy of this free tool—Take 5™ Planning Template.