As you can see, there's much left to be said and subsequently done as we push through the grief of 2020 with maximum optimism in 2021. The impassioned responses I received underscore the need for richer conversations as well as a shift from analysis to action. (With receipts, please!)
Nevertheless, there is promise:
Working at large hospital, where about half of employees are Black, they did a really good job of being open about the injustices that transpired. I felt like everything that was going on in the world actually mattered to them, which meant I also mattered.
After the events of George Floyd, my organization took a concerted effort to understand the Black experience both at home and at work. Not only were there conversations driven by the president, a white woman, but she also implored her staff to hold these critical conversations about race with their respective organizations.
Realizing the Need for Change
These challenges we've seen were only compounded by already-existing racism across all of our American institutions. Though in 2020, they led to revolutionary shifts in the approach many organizations have taken to address diversity, equity, and inclusion and/or social justice. Externally, we've seen big brands modify their longstanding identities, flip campaigns upside down and declare solidarity with the Black Lives Matter movement – something that would've been unheard not long ago. But as the polling above shows us, real internal changes hold the magic key. They're the starting point for organizations to walk the talk that we see on their websites, social channels and marketing campaigns that now have more Black and Brown faces. And that key unlocks unlimited opportunities for your organization to fit into the future of work.
Some organizations have begun to walk the talk in simple ways while growing in their DE&I journey and supporting Black employees, such as:
Listening for comprehension to Black employees about their experiences – and not for reactive or immediate alliance
Getting uncomfortable, but starting essential conversations about racism (within and outside of the organization)
Taking a closer look at policies and practices to determine gaps in relation to protecting Black employees and creating safe spaces
But this scratches the surface. And no, it is not enough – not by any measure of accountability that we're stacked up against when we talk about continuing to improve systems now so that future generations are better.
Further, it prompts a discussion about (Black) intersectionality and how multiple layers of individual and structural oppression affect how organizations need to approach efforts of DE&I and social justice.
So, What's Next? Amplifying Black Voices and Improving Overall DE&I
Let's be honest, once you've established a starting point for healing, changing, or recreating within your organization, that's when the real work begins. For many, that work is currently underway after launching or reenergizing in 2020. But there's still hesitation, a lack of knowledge and pushback from the change-adverse or non-believers. As a leader, start or continue by answering a few key questions:
Support for Black Employees

Have I reached out to my Black team members or colleagues to have a (potentially uncomfortable) conversation to understand issues they may be facing and how to properly support or become an ally?
Have I made an effort to self-educate about racism against the Black community and how it affects my respective team members?
Have I set up systems to help me assess continued support and opportunities for my Black team members?

Diversity, Equity & Inclusion

Why are diversity, equity, and inclusion efforts important to me as a human being?
How am I normalizing differences in my everyday work?
What commitment do I have (or am I advocating for within my organization) to invest resources in DE&I?
More? Yes (so much). But remember that the journey does not require haste as much as it does clarity of intention for long-term impact. Keep moving and know that each piece gets you further along.
So, what lessons about the Black experience in the workplace have you learned since 2020? How will you continue to self-educate and grow cultural competency for yourself and within your organization?
—Brienna LaCoste
About Brienna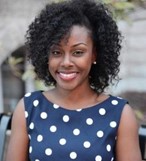 Brienna is a Senior Account Manager and Senior thoughtpartner™ at The Grossman Group. She brings more than six years of experience in public relations and multicultural marketing communications, including DE&I strategy for local, US-based and global organizations. She has worked with leaders across a variety of industries, including Dow Chemical, American Honda, Nielsen Global Media, AT&T, NBA, SC Johnson, Novartis Gene Therapies, and Tecomet, among others. She has a steady focus on driving key conversations for diverse audiences and helping to build authentic relationships for organizations from the inside-out. Connect with and learn more about Brienna here.
It's a defining moment for companies to examine the actions and commitments that are needed to address diversity, equity and inclusion in the workplace. With societal issues center stage, companies need to reflect on their culture – and reset if necessary. Click below to get 3 things your organization can do today to drive diversity, equity & inclusion.