July 11, 2018
Career Advice from Senior Leaders: Anne Toulouse, Vice President, Global Brand Management at Boeing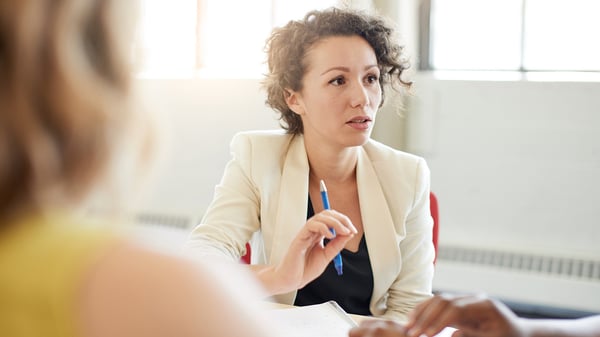 I shared the first piece of advice in our Career Advice series a few weeks ago, which covered the topic of finding intersections in your work, and recognizing that it's okay to not have all the answers. I hope it resonated with you or someone you know.
Next, I want to share some wisdom on the importance of asking for help – especially before it's too late.
It's a trap I think everyone falls in from time to time – wanting to be able to do it all and not say no. It's something we all need to be mindful of, regardless of years of experience.

Next is advice from Anne Toulouse, Vice President, Global Brand Management at Boeing, and she touches on just that.

Her advice: Ask for help BEFORE there's a crisis.



Back story: In my first manager role, I felt that I had to be able to handle everything to earn credibility with my new colleagues. But I couldn't possibly do everything alone, and I ended up having to ask for help on a project after I had waited too long and things were getting out of control. A senior executive took me aside and told me that asking for help was actually a sign of strength, not weakness.

Outcome: I learned that I could ask for help when I needed it—without hurting my credibility. I also learned that surrounding yourself with people who are better than you in one area or another is essential in leadership. Business is a team sport, not an individual one. We all need help. I often work with people who are new to a leadership role, and one of the first things I share with them is that raising your hand and asking for help is the right thing to do.


I'll share more advice in the coming weeks. In the meantime, you can check out our previous post here.
What's the best piece of career advice you've received?
—David Grossman
Subscribe to the blog today and get an alert when we post new content.
---
Click below to download the eBook—Tips, Tactics, and Strategies for Your Leadership Toolbox—and get a wealth of leadership tips and strategies all compiled in one resource: