July 30, 2018
Career Advice from Senior Leaders: Charlene A. Wheeless, Principal Vice President, Global Corporate Affairs, Bechtel Corporation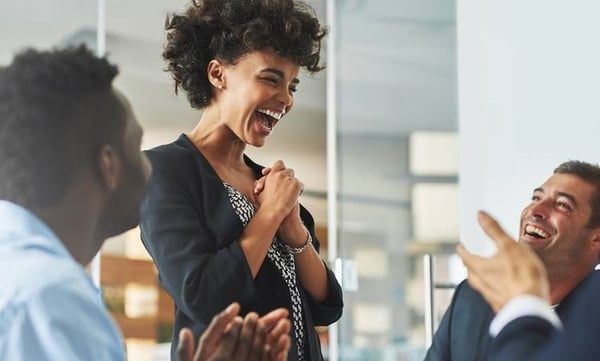 My previous post in this series talked about the importance of asking for help when you need it – not after you need it, and how it's a sign of strength as a professional. It's been received well by folks across the career spectrum, and I hope it was something that spoke to you, too.
The next piece of advice relates to one of the biggest ah-has I've had is that being your authentic self is one key to contentment and fulfillment in work and in life.

Read on for fantastic wisdom from Charlene A. Wheeless, Principal Vice President, Global Corporate Affairs, Bechtel Corporation on why work is in fact personal.

Her advice: Work is personal.



Back story: When I started a new job several years ago, I was full of ideas and strategies to lead the team in moving from being a solid-performing organization to a best-in-class team. As I began full immersion into our new strategy I had to face a serious fact—we were not making progress. I had to take stock and realize that my hard-charging approach wasn't getting us anywhere. Then I remembered something my pastor said one Sunday: "People don't care about how much you know until they know how much you care."

Outcome: It hit me ... Work is personal. Strong leaders understand this principle and practice it every day. I used to think that I could separate my authentic self between my "work" persona and my "home" persona. The reality is that people see right through it and if they think their leader isn't being real with them, they won't be real with their leader. Bring your whole self to the job and your colleagues will do the same. When that happens, the team's performance improves, and everyone wins.


The concept of Respectful Authenticity, as I call it – and the importance of being respectfully authentic – is hugely important to me. And a superpower some of the best leaders have. For more on what I mean by that, I encourage you to check out my eBook: Respectful Authenticity: Bringing Your Best to Work and Bringing Out The Best in Others.
What lessons have you learned on the value of bringing your true self to work?
—David Grossman
The fourth piece of advice in this series will publish soon. Subscribe to the blog today to ensure you don't miss it.
---
This free eBook—Respectful Authenticity: Bringing Your Best to Work and Bringing Out the Best in Others—is written for leaders who wish to bring more of who they truly are to the workplace. Click below to download today!